 QR Scanner - Barcode Scanner Mod Apk v1.5.4
App Name:

QR Scanner - Barcode Scanner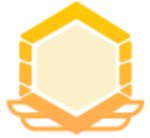 6.0 The description of QR Scanner - Barcode Scanner
Looking for a QR code scanner app? Try this Free QR Scanner - QR Code Reader, Barcode Scanner that supports all QR & barcode formats! It's the must-have barcode reader for all Android devices. QR code reader app is the most powerful tool that helps you easily scan QR codes and share them with your friends. It's very easy to use, no need to press any button or adjust the zoom, just open it and point to the QR code, it will automatically recognize, scan, and decode the QR code and barcode.

Simple QR scanner app for android also provides the functionality of the QR code generator which creates QR without any cost. QR code scanner for Wifi password that reads QR code, scan barcode and creates QR code including text, URL, WIFI, ISBN, phone number, SMS, contact, calendar, email, location, etc. QR & barcode generator for products are very useful in all businesses, creating QR codes for your products will help products reach users in the fastest way.

Scan any QR code or barcode to get additional information including results from popular online services; Amazon, eBay, and Google - 100 % FREE!

Why Choose Simple QR Scanner and QR Reader 2021?
✔️ Easily scan and create QR & barcodes.
✔️ Support all QR & barcode formats.
✔️ Superfast QR code and barcode decoding speed.
✔️ Scan QR & barcodes from the gallery.
✔️ Price scanner.
✔️ Auto-zoom.
✔️ Flashlight supported.
✔️ Privacy safe, only camera permission required.
✔️ Scan history saved, easily search scan history.
✔️ No internet connection required.


Features:

QR Code Scanner for Android:
Need a scanner app to scan QR Code? This Free QR Scanner - QR Code Reader, Barcode Scanner is your best choice. Scan QR code fast and safely. QR & barcode scanner is an easy-to-use application. A fast QR code scanner for android will automatically recognize any QR code information.

QR Reader and Scanner:
This is the new QR code reader and scanner that you can find. Try to use this free QR code scanner for android to scan all kinds of QR codes and barcodes. This QR code scanning app scan all barcodes.

Free Barcode Scanner:
Free QR Scanner - QR Code Reader, Barcode Scanner app quickly scans codes and saves all coded information on your android mobile. Install this app and turn your mobile into a portable QR code & barcode scanner.

Barcode Reader:
QR code scanner & barcode reader scan barcode for detailed data of the barcode on the product. This barcode reader app free for android read all barcodes and it's very easy to use.

QR & Barocde Generator:
QR code generator and scanner allow users to freely create QR codes or barcodes. The option to generate QR codes or barcodes serves a variety of purposes, such as generating codes for your own social accounts, contact information, or business products. You can generate a QR code and allow you to save, share the code you just created.

Price Scanner:
Scan promotion and coupon codes to get discounts. Scan product barcodes and compare prices online. This one-in-all barcode reader and scanner allows you to scan all types of barcode, QR code, and coupon code. It's the best barcode reader and scanner.

How to use:
1. Point camera to the QR code/barcode
2. Auto recognize, scan, and decode
3. Get results and relevant options

Permissions:
The best QR code scanner for android free is designed with the permission of the camera, storage (and other permissions if you want to use the QR code generator: SMS, contact, location....). Free QR Scanner - QR Code Reader, Barcode Scanner is the application that scans the code you need. It is safe and fully compatible with your devices.

——Uploaded by the user
Show More

QR Scanner - Barcode Scanner 1.5.4 Update
Show More

Category: Productivity Publisher: Apps Wing Requirements: Andriod 5.0+ Publish Date: 16/07/2022