 Telugu Devotional Mod Apk v3.1.0
App Name:

Telugu Devotional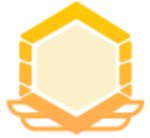 6.0 The description of Telugu Devotional
We have specially designed this app for all with reading and listening functionalites.
We give you a good collection of Telugu Sahasranams(Bhakti Songs) of different Gods.
Lyrics are available in both English & Telugu. User can swipe(left/right) on the lyrics to switch between English & Telugu.

This App will take your mind to another level of inner peace and tranquility.
So download the app now and get absorbed in the devotion

Below are the list of Stotras/sahasranamas(Hindu Devotional Songs) available in the App.

1.Vishnu Sahasranamam
2.Lalitha Sahasranamam
3.Hanuman Chalisa and Aanjaneya Dandakam
4.Shiva Stuthi
5.Lingastakam
6.Bilwastakam
7.Shivastakam
8.Vishwanathastakam
9.Sai Baba Aarathis
10.Vinayaka Pancharatnam
11.Kala Bhairavastakam
12.Venkateshwara Suprabhatam
13.Govinda Namalu
14.Venkateshwara Stotram
15. Annapurna Ashtakam
16. Jyothirlingashtakam
17. Shiva Mahimna Stotram
18. Maha Laxmi Stotram
19. Ganapathi Sankata Nashana Stotram
20. Ganesha Mangalashtakam
21. Dwadasha Jyothirlinga Stotram
22. Rudrashtakam
23. Dharidrya Dahana Stotram
24. Shiva Panchakshari Stotram
25. Shiva Thandava Stotram
26. Ashtalaxmi Stotram
27. Mahishasura Mardhini Stotram
28. Lalitha Pancharatna Stotram
29. Achyutashtakam
30. Aditya Hrudayam
31. Laxmi Nrusimha (Narasimha) karavalamba Stotram
32. Kanakadhara Stotram
33. Narayana Stotram
34. Narasimha Ashtottara Sathanamavali
35. Saraswathi Stotram
36. Navagraha Stotram
37. Chandra Shekara Ashtakam
38. Ardhanarishwara Ashtakam
39. Umamaheshwara Stotram
40. Shiva Mangalashtakam (Shiva Ratri Special)
41. Subramanya Ashtaka Karavalambha Stotram
42. Subramanya Ashtottara Shatanamavali
43. Bhaja Govindam
44. Krishnashtakam
45. Achyuthashtakam
46. Madhurashtakam
47. Bala Mukundashtakam
48. Nava Durga Stotram
49. Aa Divya Namam Ayyappa
50. Harivarasanam
51. Pallikkattu Sabarimalaikku
52. Sasatha Namaskara
53. Rama Raksha Stotram
54. Kasturi Ranga Ranga
55. Anjaneya Ashtottara Shatanamavali
56. Ganesha Mahimna Stotram
57. Ganesha Sahasranama Stotram
58. Shiva Kavacham
59. Shiva Manasa Pooja
60. Shiva Nirvana Shatakam

We have also included the Telugu Calendar for 2017, Horoscope 2017 , Ayyappa Devotional Songs & Sri Krishna devotional songs/stotras.

Above all are available in this current Version and will add more on the users requirements based on content availability.
——Uploaded by the user
Show More

Telugu Devotional 3.1.0 Update
Show More

Category: Music & Audio Publisher: Bharath Muthyala Requirements: Andriod 5.0+ Publish Date: 12/07/2022