How to play Countryballs Zombie Attack

Countryball

5925

2023-08-19
Contents
What is Countryballs

Choose your Countryballs

Build Your Army

Combining and Upgrading

Go Into Battle
Countryballs-Zombie Attack is a strategy game, in game players will choose your favorite Countryball to form an army and fight against the zombie army. So how to organize an army to win a battle?
What is Countryballs
Countryballs, also known as Polandball, is a art style, often can be seen in geopolitical satirical genre, and internet meme, in which countries or political entities are personified as balls with eyes without pupils, decorated with their national flags sometime with their national iconic clothing, they moving about by walking or jumping. Comics feature the characters in various scenarios, generally poking fun at national stereotypes, international relations, and historical events.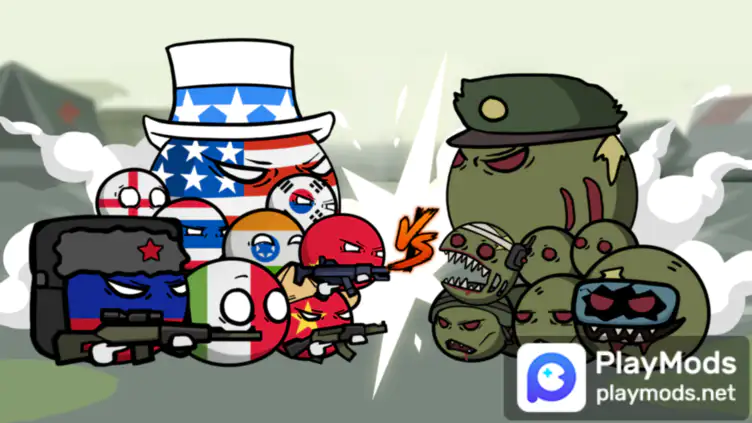 Choose your Countryballs
When you enter the game, the first thing you need to do is choose your Countryballs, the game includes more than 50 of the world's major country's Countryballs, of course, also includes the Countryballs' classic stereotype, so don't think of them as real countries, they are just stereotypical meme.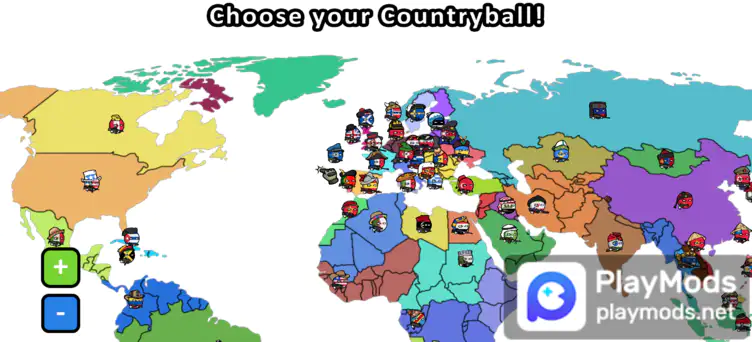 Build Your Army
The main gameplay of the game is that the player will organize an army of Countryballs with various special abilities to fight against the zombies. There are actually 5 different types of Countryballs in the game: command ball, melee ball, ranged ball, shield ball and support ball. The command ball is the player's initial ball, which is larger and more effective. Melee balls and shield balls are the cornerstones of your army, and you need them to block enemies and take damage. Ranged balls and support balls deal a lot of damage to enemies.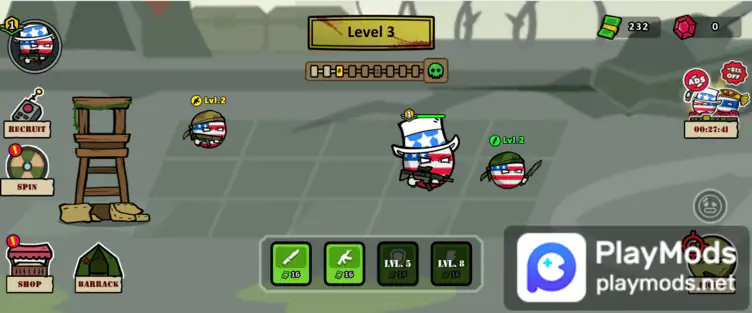 Combining and Upgrading
In the game, players can upgrade their army, you need to combine two balls of the same type and level to get a higher level ball. You can look at the enemy's formation and level to make arrangements accordingly, generally speaking, the player's ball can defeat the same level and type of ball, so the player needs to ensure that the enemy has the same number and quality of troops before considering higher upgrades. Too strong for meat shield unit or too strong for the rear attack unit are unbalanced.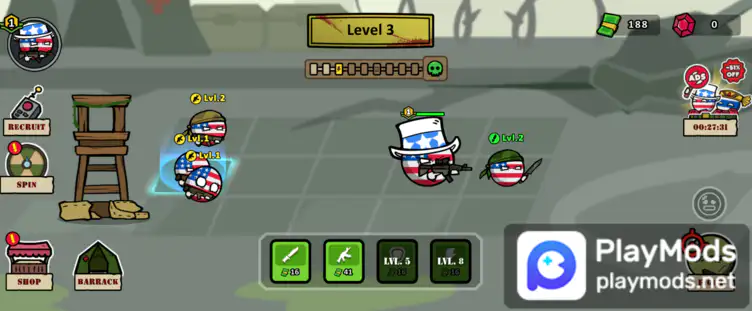 Go Into Battle
When you are all ready to fight, you can tap Fight to start the attack. You can see the process of your army and the enemy's engagement, the ball killed in the battle will not be replaced, you need to re-recruit and upgrade.
We are working our countryballs zombie attack mod apk unlimited money. Soon players will be able to experience a better gaming experience, without being tied down by money and advertising!
For now, you can try another fun Countryballs strategy game: Countryballs at War Mod Apk v0.5 (Unlock), in which players will play as Countryballs against Countryballs from other countries and conquer the world!