My Child Lebensborn Mod APK Free Full Content Unlocked Download

gsc

9038

2023-01-30
My Child Lebensborn tells a heartbreaking story. This game tells about the unfortunate experiences of many innocent children after World War II. After World War II, you adopted a child born through Norway's Lebensborn program. But raising a child in a hateful and hostile society is never easy. This game is adapted from the real experience of the children of Source of Life. In this game, you can see the other side of the war - even after the victory, the punishment of the victims does not stop.
How to play My Child Lebensborn Mod APK
My Child Lebensborn Mod APK asks you to take care of your adopted child through dialogue and behavior. You need to understand your child's past and help your child face life. In the game, you need to allocate your time and resources reasonably. At the same time, you will also encounter a lot of difficult questions: about the child's past, about school bullying, about hatred and blame. You need to find answers to all these questions. Help Klaus/Karin face the issue of German ancestry and help your child find a place in this free country. Your choices will have different results.
Features of My Child Lebensborn Mod APK
My Child Lebensborn Mod Apk is different from ordinary games. Compared with the entertainment of the game, it pays more attention to the artistry of the game to reflect on society and life, and also reflects the scars of history. This game will bring you a unique gaming experience from the following aspects:
1. Through different choices, affect children's feelings, personality, and world outlook.
2. Every time you make a choice, your child expresses his feelings through facial expressions and body language.
3. Explore exciting storylines and learn about historical events that happened.
4. Collect food in the game, work to make money, and help children cook, sew clothes, and play with children.
5. Adopt a boy or girl and help them through a pivotal year in their life.
6. Rational use of time and resources.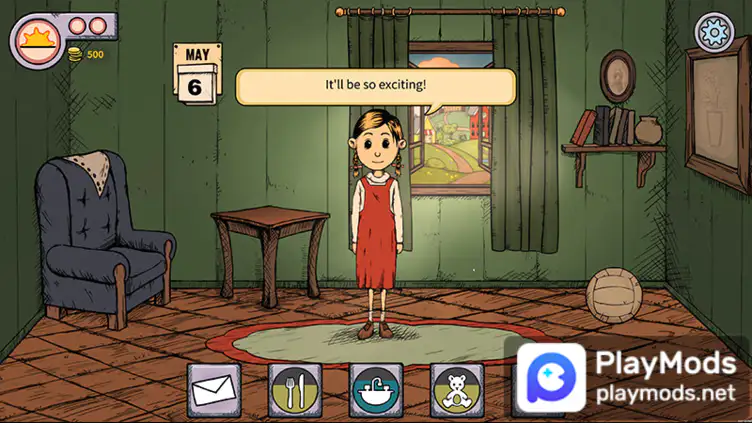 The game is available on many platforms where you can play the first part of the game for free. After that, pay for the game to unlock the full experience. PlayMods has prepared a free download for players to unlock all the content of this game: My Child Lebensborn Mod APK
Not only that, but PlayMods also prepared a cracked version of this game for players with unlimited money, players can freely choose how to allocate this inexhaustible money: My Child Lebensborn Mod APK
Search playmods for more mod games: www.playmods.net