Top 10 Best Brawlers in Brawl Stars 2022

Ivy

17832

2022-10-21
Brawl Stars Mod Apk is a multiplayer online shooter battle game. In this game, players can choose a variety of characters, and the ammunition fired by each character is different, which is reflected in the range and attack effect. Of course, some powerful characters need to be unlocked with advanced currency in the game, which is not easy to get. Today we are going to see who the best Brawlers are in Brawl Stars Mod Apk 2022. When you know this information, you can acquire these characters in a targeted manner, and I believe that they will definitely enhance your combat effectiveness.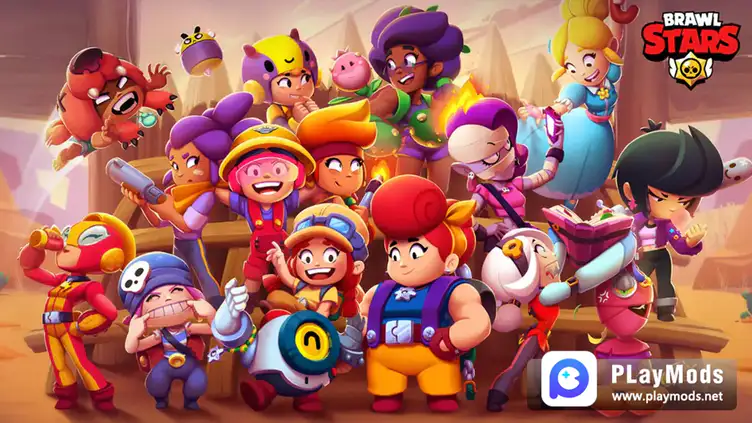 10 Best Brawlers of 2022
1st place: Byron
Byron's strength is reflected in his high damage output and continuous healing bonus to allies. But that doesn't mean Byron is invincible, his low health and lack of burst damage are also his weaknesses.
Second place: Crow
The biggest feature of Crow is his mobility and super high movement speed. His damage output is high, but his weak point is that his health is relatively low, but his movement speed makes up for this shortcoming. As long as the player is flexible enough, he will definitely be able to play Crow well.
Third place: Lou
Lou is a well-balanced character with moderate health and damage, as well as good movement speed and defense. In short, he is more suitable for inexperienced novice players.
Fourth place: Bo
Bo's health is medium. His Super has enormous utility. Additionally, his potential attack output is high, but not sustained.
Fifth place: Edgar
Edgar is an epic Brawler with huge burst damage potential, as well as solid damage output and excellent mobility and very fast movement speed.
6th place: Gene
Gene is a mythical Brawler with medium health and damage. When he attacks, his lamp spews a cloud of smoke that splits after a certain range.
Seventh place: Spike
As a legendary Brawler, he has low health but surprisingly high damage output. He fires cacti that explode on impact and shoot spikes in all directions.
Eighth place: Belle
Belle is a colorful Brawler with low health and medium damage output. Her attacks are very long-range bolts that bounce between nearby enemies and reload quickly.
9th: Colonel Ruffs
Colonel Ruffs is a colorful Brawler who does moderate damage and has an extremely fast reload speed. But the life value is relatively low. The two parallel lasers he fires bounce off the wall.
10th place: Jessie
Jessie is a normal fighter with medium health and medium damage. Her attack is an electric ball that bounces between enemies. Her super plant Scrappy, a turret with medium health and damage output, is good at attacking, distracting, and defending.
More details are in www.playmods.net