Ghost Master: Survival Opens Pre-Registration for Android and iOS

gsc

1871

2023-07-20
Ghost Master: Survival is an Asian-style immersive ghost hunting MMO that took 3 years to develop. Embark on an epic adventure in a new Asian-inspired MMORPG and explore a mysterious world full of spirits and magic!
How to pre-register for Ghost Master: Survival
Ghost Master: Survival is a recently launched Asian-themed MMORPG. Pre-registration is currently available on Android and iOS devices. Players can go to Google Play and App Store to pre-register.
Ghost Master: Survival Background Story
In the game, the player will play a fairy master who is good at subduing demons and a shaman who is good at defeating demons. In the tumultuous early 20th century, wars were raging everywhere and countless wronged souls were born. As a master of demon taming, you use spells to strengthen the seal on the thousand-year-old demon king to prevent him from breaking the seal and loosening it. However, the prayer beads you carry awaken a sleeping Princess Mononoke, who is resurrected with a spirit of hatred enough to destroy the country.
To save innocent lives, you summon a Taoist priest armed with elixirs and talismans who can manipulate thunder, a corpse controller who can command ghosts, and a Taoist priest who can cast curses and cure various diseases. These masters from all over Asia will join you in the battle of the century against the evil Princess Mononoke!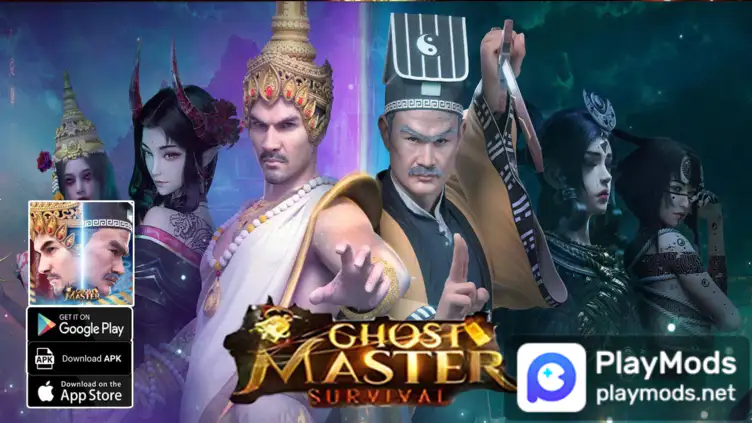 Ghost Master: Survival Features
1. Use Taoist magic to defeat demons, devils and ghosts. — Authentic ghost-hunting experiences of Maoshan Taoist priests and shamans in the early 20th century.
2. Bathing with glutinous rice water can remove ptomaine. Can Hardy Banana Trees Attract Female Ghosts? Based on Asian folk culture and specially designed for Asian users, various active dungeons are waiting for your exploration. Immersive stories recreate classics and bring them to life.
3. There is also a unique profession in South Asia: Master Shaman. Dressed in white, he chants along the way, kills ghosts with his sword, and protects himself with tattoos. With the power of the Centennial Buddha, he can deal devastating burst damage. Whether he's up against a powerful person or a horde of evil spirits, he'll work his way to free all those souls from purgatory.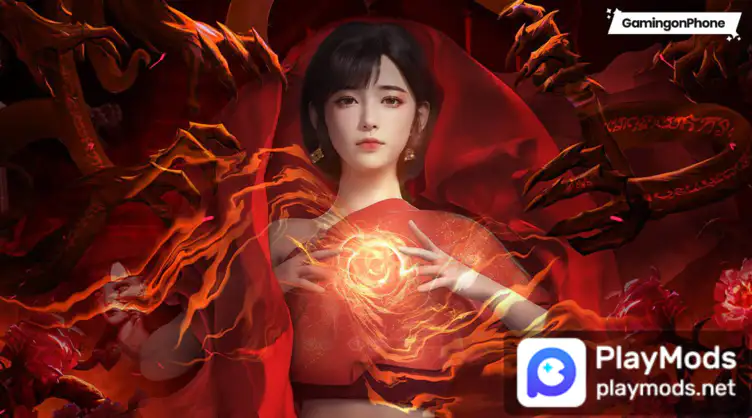 Ghost Master: Survival Highlights
1. Recreate the ancient town and its authentic atmosphere! A large scene in full 3D that faithfully depicts a vast supernatural world. All graphics are rendered using HDR technology, transporting you back to the town of the early 20th century. You can travel through all the streets and alleys and witness the love and hate stories of that era.
2. The vampire alliance from the western camp, joins hands to hunt! Exclusive Ghost - Vampires descend in black robes, possessing mysterious abilities intertwined with powerful psychic energy. Whether facing mighty foes alone or a horde of evil spirits, vampires will use their unique abilities to devour them one by one.
3. Maoshan Corpse Controller and Killing Demon Shaman! Put cinnabar on the ears, nose and mouth of the corpse to seal the person's three souls and seven souls. Taoist powers are then used to transport the corpses back to their hometown for burial so that they can rest in peace. - You can mix and match classic demon-killing artifacts such as mahogany swords, purple rice, summoning bells, cinnabar, etc. to achieve different effects. This is the key to turning the tide of battle.
4. Team up with your date to kill ghosts and find treasure together. You can team up with other players in real-time and enjoy the authentic item hunting of an MMORPG. Say goodbye to those dungeons where CP is everything. We offer unique classes and dungeons with well-defined characters. Teamwork is a lot of fun here. You will love it!
5. There are also interactive modes such as master and apprentice, brotherhood, loyal lover and heir marriage, for you to socialize at will. In this vast spiritual world, you will never feel alone!
If you like this game, then you can also try the three games below.
My Town World - Mega Kids Game Mod Apk Download
Search playmods for more mod games: www.playmods.net