 Roblox Mod Apk v2.545.432 (Mod Menu)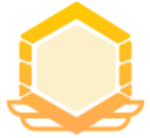 6.1

MOD Info :
Note: This mod needs more testing, and features might work unconsistently/differently
Mod Menu
1.God Mode (inmunity to some damage)
2.Wall Hack
3.Multi Jump
4.Fly Hack
5.Fly Hold
6.Teleport Up
7.Get Out Off Prison
8.Bunny Hope
9.Increase Light V1
10.Increase Light V2
11.No Gravity
12.Unlimited Stamina
13.Lock Pov The description of Roblox
Mod Menu
Roblox Mod menu Introduction:
Roblox Mod menu (squid game) is a very fun game. It is a sandbox game made with traditional pixel style features. There are many ways to play. It is very friendly, and it can also pass through walls, night mode and other functions for players to choose. Compared with other Minecraft, Terraria, and Famine, Roblox has more ways to play, and it has its own characteristics. Come and download it on PlayMods!

Roblox Mod features:
1.God Mode (Immune to some damage)
2.Jump cheat
3.Slider jump height
4.Fly
5.Through walls (exemptions for some environmental hazards)
6.Lock camera POV
7.Night Mode
8.Troll feature
Note: These crack points are not available in the original Roblox, but it should be noted that the crack points have not been fully tested. Some functions are for reference only, and some functions may not be available. If players encounter In this case, don't worry, you can try some other functions, and there will be no large-scale functions that cannot be used.

Game Highlights:
1.Customize virtual characters, in addition, you can also match different clothing and equipment.
2.The page effect is very real, bringing players an immersive experience.
3.A very free sandbox adventure type, a variety of world maps for players to experience, and you can even develop more interesting gameplay.
4.Various interesting creations Let your creativity flow freely and create an open game mode at all times.
5.The game is jointly developed by multiple communities around the world, building an imaginative world.
6.A very large social platform, allowing you to meet more new friends and fight with players from all over the world.

Friends who like open sandbox games, don't miss it!
——Uploaded by the user
Show More

Category: Adventure Publisher: Roblox Corporation Requirements: Android 5.0+ Publish Date: 27/09/2022