 Terraria Mod Apk v1.4.4.9 (Mods inside)
1.4.4.9

for Android
Updated on
Wed Dec 07 15:30:13 CST 2022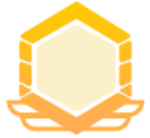 7.9

MOD Info :
Terraria Mods inside
1.The game comes with a large number of mods for you to experience, just open the floating window to download.
Kind tips:
Please exit the map before stopping or deleting the mod
When your installation fails, please refer to the following solutions
Please check whether the same game already exists on the phone; if so, please uninstall it first; when uninstalling, the local archive will be cleared; after uninstalling, try to install again
Please check whether the phone memory is sufficient, if not, please clear the phone memory first, and try to install again The description of Terraria
Mods inside
Terraria Mod Apk is a 2D sandbox game with gameplay centered around exploration, building, crafting, combat, survival, and mining, available in both single-player and multiplayer modes. The game is known for its classic exploration adventure gameplay style similar to Minecraft Mod Apk. PlayMods also prepared a mod version of this game for players: Terraria Mod Apk (Mods inside)
Next, I will introduce two popular mods for you.
Starbound Terraria Adventure Map
Starraria is a very large adventure map for Terraria that is built on some principles of the Starbound game mechanics. Only the most basic concepts come from Starbound, planets and designs are separate. Its main features are as follows.
1. 40 planets to explore
2. Planets can have NiP villages, dungeons, pyramids, cave systems, or a combination of all of the above
3. 6 games to choose from
4. Multiplayer game up to 6 players
5. Ability to extract resources and build
6. All planets are ringed
Terraria 1.3.3 All Item Worlds Have Characters
Huge good base structure with items and 3 different base characters Mage (still needs editing) First (Protagonist) and Summoner (Wings in Inv if you want to switch AFK farming strategy mods)
Terraria Mod Apk Guide
This game is a bit difficult for novice players. The game starts with a procedurally generated world. Players can choose to customize their character's appearance when creating a new character, or they can visit a stylist NPC or clothier NPC in-game. In addition to this, players can acquire vanity items, which are special armor and accessories with cosmetic effects only, and dyes that change the color of equipped armor or accessories. Players will start with basic tools and NPC guides to get them started and focus on all aspects and progression of the game. Many resources can be found when exploring caves, such as metal ores. Players start with low health and mana, which can be increased by finding and crafting specific items. Some resources can only be found in certain areas of the map, stored in common and rare containers, or dropped by certain enemies. The world of the game can be modified independently by the player. Players use resources to craft new items and equipment. Different recipes require different resources and crafting stations.
Features
1. The difference from Minecraft Mod Apk is that this game uses a third perspective, while Minecraft Mod Apk uses the first perspective.
2. The fantasy color and setting of the game.
3. Explore the world infinitely to obtain resources, obtain materials to upgrade equipment, and strengthen characters.
4. The entire game world is destructible, and various resources can be found by destroying certain obstacles, such as stone, wood, iron ore, or other equipment.
Search playmods for more mod games.
——Uploaded by the user
Show More

Category: Adventure Publisher: 505 Games Srl Requirements: Android 5.0+ Publish Date: Wed Dec 07 15:30:13 CST 2022
Show More

Terraria
Mods inside
1.4.4.9 Update
Updated on 

Wed Dec 07 15:30:13 CST 2022

· Added a new option to adjust mouse scroll sensitivity in Settings




· Fixed an issue where the client was able to see and pick up multiple Treasure Bags after defeating a boss on Multiplayer




· Fixed an issue where players were unable to skip the countdown between Old One's Army waves when on multiplayer




· Fixed an issue where the "Great Slime Mitosis" achievement would not trigger correctly




And much more!
Show More

Reviews (0)

Write Review No content~