 Minecraft Mod Apk v1.20.60.21 (Mods inside)
1.20.60.21

for Android
Updated on
Fri Dec 01 15:15:16 CST 2023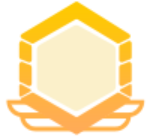 7.0

MOD Info :
Minecraft Mods,commands,seeds inside
1.Add commands and seeds, click on the playmods-CODE floating window to experience it, please check how to use in the floating window for usage
2.It comes with a large number of modules such as maps, character skins, resource packs, and behavior packs. You can download and use them by clicking the PM floating window.
3.No Ads
4.No test eligibility verification required.

Kind tips:
1.Please allow the game storage permission when entering the game,If the storage permission is not allowed, please enter the game, open the settings, click Storage, click File Storage Location, select External.
2.When your installation fails, please refer to the following solutions
3.Please check whether the same game already exists on the phone; if so, please uninstall it first; when uninstalling, the local archive will be cleared; after uninstalling, try to install again
4.Please check whether the phone memory is sufficient, if not, please clear the phone memory first, and try to install again PlayMods Space Features
PlayMods is committed to developing gaming auxiliary tools for users

Cheat Engine


Speed Hack


Auto Clicker


Spilt Screen


Rotate Screen


App Cloner
The description of Minecraft Mods inside
Introduction to Minecraft Mod Apk (Mods inside)
Minecraft Mod Apk (Mods inside) contains a lot of mods. In this version of Minecraft, there are no ads and no test qualification verification. Allow the game storage permission,then you can start to play. The biggest feature of this version is that it comes with some new maps, such as jungle exploration and island survival; as well as some character skins, such as Captain America or Iron Man; and there are a large number of resource packs and behavior packs to enrich your gaming experience.
How to play Minecraft Mod Apk (mod inside)
Explore infinite worlds in the Minecraft Mod Apk (mod inside) and build everything from the simplest of homes to the grandest of castles. Play in creative mode with endless resources, or go deep into the world in survival mode, crafting weapons and armor to defend against dangerous creatures.
Special Features of Minecraft Mod Apk (Mods inside)
Minecraft Mod Apk (mod inside) also provides you with more fun features. Not only can you go to the Marketplace to find the latest community creations, get unique maps and skins from other creators, but you can also tweak the gameplay (send items, summon creatures, change the time, etc.). Plus, use free add-ons to further customize your gaming experience! If you're a techie, you can modify in-game data-driven behavior to create new resource packs.
Multiplayer mode for Minecraft Mod Apk (built-in mod)
On Realms, our exclusive private server for you, you can play cross-platform games with up to 10 friends anytime, anywhere. There is a 30-day free trial within the app. Join free massively multiplayer game servers and play with thousands of other players! You can discover huge worlds run by the community, compete in unique mini-games, and meet some new friends in the bustling lobbies.
If you want to get more Minecraft mods, please click to go.
——Uploaded by the user
Show More

Category: Sandbox Publisher: Mojang Requirements: Android 5.0+ Publish Date: Fri Dec 01 15:15:16 CST 2023
Minecraft Mods inside 1.20.60.21 Update
Updated on Fri Dec 01 15:15:16 CST 2023

Bug Fixes
Show More

Reviews (3)

Write Review
Wagnner Dos Santos Anjos
6.0
2023-05-17
2023-05-11
2023-05-07
lan abi ne ara1 20 geldiyse bu arada minecraft çok seviyorum [se][se][dx][tx][bx]

PlayMods
PlayMods, Play More Fun!

Download
Mods for Minecraft
There are currently 405 mods for you to download and use Skibidi Toilet Mod V8 Toxic Skull Toilet Updates[18 Characters Updates]] The Amazing Digital Circus Mod[10 Characters] Skibidi toilet Titan Character Collection Mod v2 Skibidi toilet Titan Character Collection Mod