Harry Potter: Magic Awakened Global Launch Is Set for This Summer

gsc

5066

2023-05-24
Harry Potter: Magic Awakened is a brand-new collectible card game and RPG. You can enroll at Hogwarts and explore the wizarding world, testing your skills against other witches and wizards in exciting multiplayer duels!
Harry Potter: Magic Awakened Release Date
NetEase Games has revealed that the game will be available globally on PC, iOS, and Android sometime in the summer of 2023 during its online event called "NetEase Internet 2023." Pre-registration for the game has started.
How to Download Harry Potter: Magic Awakened Beta
Download the BETA version of the game by clicking on the link: Harry Potter: Magic Awakened Mod APK Download
Pre-registration Bonus
The game developer has arranged a series of prizes for fans and players who participated in the pre-registration of the game. Currently, these people can earn a series of rewards in the game.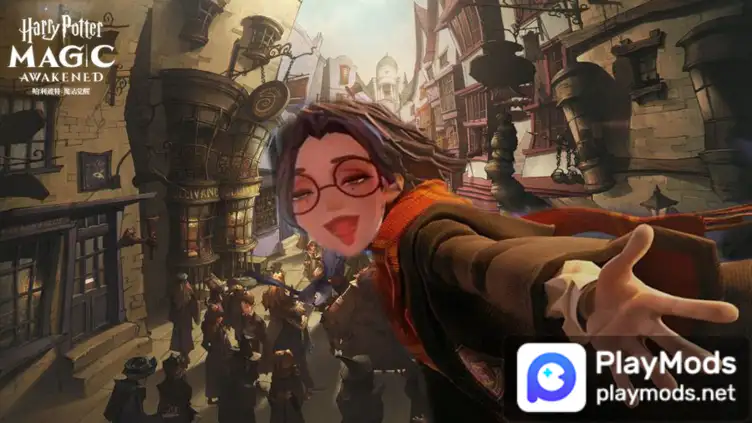 Collaboration Gift: Epic Card Niffler x 1, Epic Card Manticore x 1
100,000 Pre-Registrations: Nimbus 2000 x 1, Gold x 1000
300,000 Pre-Registrations: Silver Key x 10, Gold x 1500
800,000 Pre-Registrations: Gems x 100, Gold x 2000
1.5M Pre-Registrations: Gold Key x 1, Gems x 50
2M Pre-Registrations: Gold Key x 1, Random Epic card x 1
Use Various Characters and Spell Cards to Experience Participating in Card Battles
Players will have the opportunity to collect various characters and spell cards to expand their collection. Engaging in card battles, they can cast spells like Stupefy and Incendio, while summoning incredible beasts and artifacts for PvP brawls and PvE challenges. The game is designed to combine elements of adventure games, RPG games and story-based games into one exciting experience!
Harry Potter: Magic Awakened Features
1. Collect and upgrade 70+ cards: Master magic and cast spells in card battles such as Stupefy and Incendio. Summon fantastic beasts and artifacts in PvP brawls and PvE challenges.
2. Meet beloved characters and new adventure companions at Hogwarts and beyond!
3. Role-play and customize your own witch or wizard: buy wands, brooms and costumes in Diagon Alley to show off your magic, and more.
4. Explore and socialize with other wizards: Connect with friends online in realim-et, duel and explore Hogwarts together.
5. Duelling Club: Enter the Dueling Club, a magical arena where Hogwarts students practice card brawls in solo or duo mode.
6. Take classes at Hogwarts: collect new magic cards, brew potions, learn about Harry Potter in the history of magic and more.
7. Forbidden Forest: Venture in, follow clues, collect rare ingredients, fend off magical creatures, and even face dragons.
8. Book with No Name: Play as Harry, Hermione and Ron; follow the legacy of iconic Wizarding World characters and relive fan-favorite moments from the Harry Potter stories.
9. Quidditch Training: Speeding across the court and becoming the leading scorer.
10. The Ball: Invite friends to the dance party and party all night long.
11. Fireworks Show: Watch the fireworks over Hogwarts every night to end a day of hard magic learning!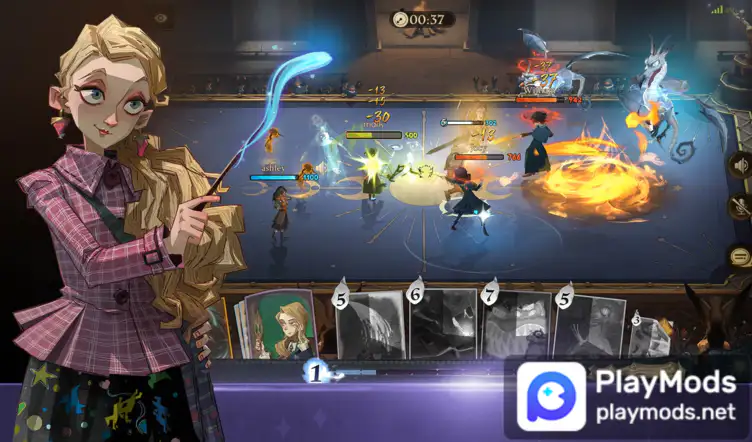 If you like this game, then you should not miss the following two games.
Harry Potter: Hogwarts Mystery Mod APK Download
Harry Potter & Wizard's Chess Mod APK Download
Search playmods for more mod games: www.playmods.net