Modern Warships Will Update New Models April 7 to April 10

gsc

5443

2023-04-06
Modern Warships Naval Battles APK is a simple strategy simulation game. It has many surprisingly complex mechanisms. If you like strategy-based PvP battles, you'll enjoy this game on modern battleships. This game will add new models for players from April 7th to April 10th, click on the article to view the details.
How to Download Modern Warships Naval Battles Mod APK
Click the download link prepared by PlayMods for players to download this game: Modern Warships Naval Battles Mod APK
Modern Warships Naval Battles Mod APK Hack
1. Invulnerability (no decay when the rocket launches)
2. No cooling
3. Unlimited bullets
4. Can fire directly
Features of Helicopters in Modern Warships
Helicopters can provide various types of assistance to ships. They protect your ships from torpedoes, hostile fighters and enemy ships. Any ship that can carry a helicopter will only have one helicopter that cannot be reloaded, like a fighter jet or other aircraft.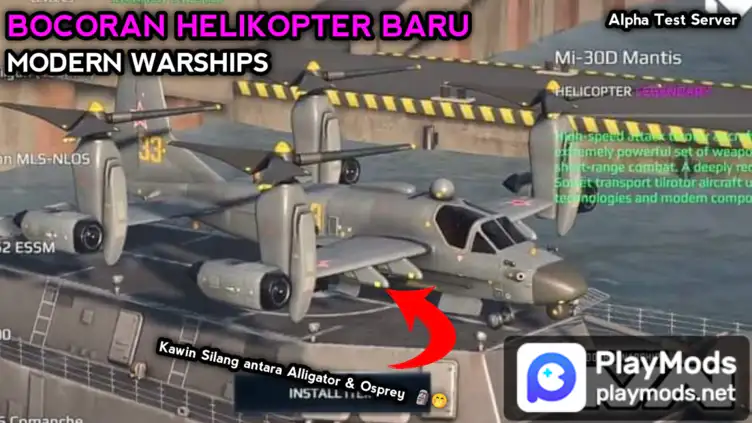 What new aircraft will be updated in Modern Warships Naval Battles
Modern Warships Naval Battles Mod APK will prepare players - MI-30D Mantis Helicopter
Search playmods for more mod games: www.playmods.net