NBA News - SUGA x NBA & NBA2K My Team Season 6 Update

gsc

3429

2023-04-06
NBA recently announced that BTS member SUGA will be the NBA's global ambassador, and preparations for NBA 2K23 Season 6 will be released on Friday, April 7 at 8 AM PT / 11 AM ET / 4 PM BST. Let us take a look at the details together!
BTS' SUGA Becomes NBA's Global Ambassador
South Korean rapper, songwriter, producer and BTS star SUGA has been named NBA ambassador. As an NBA ambassador, SUGA will engage with NBA fans around the world for the remainder of the 2022-23 NBA season and beyond. As an avid NBA fan, SUGA will be involved in several league activities that will be featured on the NBA and his personal social media channels, including participation in NBA games and events in the US and Asia, as well as participating in the league's promotional activities.
In addition, the NBA will be fully involved in SUGA's first solo world tour, collaborating around select concerts to celebrate the release of SUGA's first solo album "D-DAY." "Music and basketball were my common passions when I was young, and it was my dream to be an NBA ambassador," SUGA said. "I'm excited to formalize my relationship with the NBA, and I can't wait to share some of the exciting collaborations I plan to have with the league in the coming months."
"We're excited to join forces with SUGA -- a superstar musician, style icon and passionate NBA fan," said NBA Vice President and Chief Operating Officer Mark Tatum. Partnering with SUGA brings the same excitement he generates from his global fan base to support our ongoing efforts to grow our brand."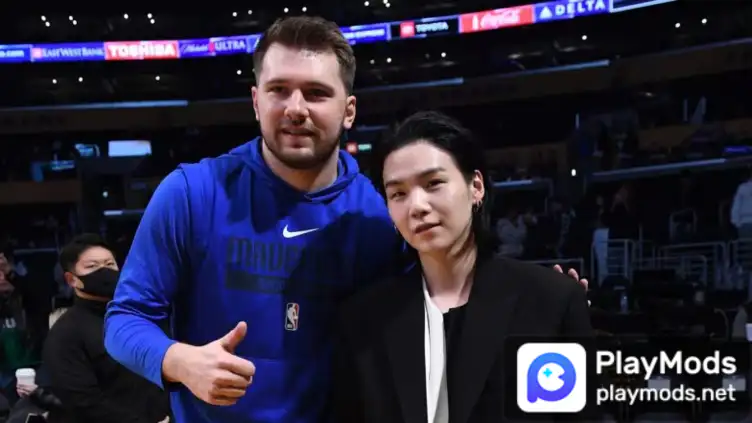 SUGA attended the 2022 NBA Japan Games hosted by Rakuten & Nissan last September when the defending NBA champion Golden State Warriors played two preseason games against the Washington Wizards, sitting courtside and posting behind-the-scenes social media content, including a meet-and-greet with NBA players and legends. SUGA recently watched the Dallas Mavericks vs. Los Angeles Lakers game on January 12th.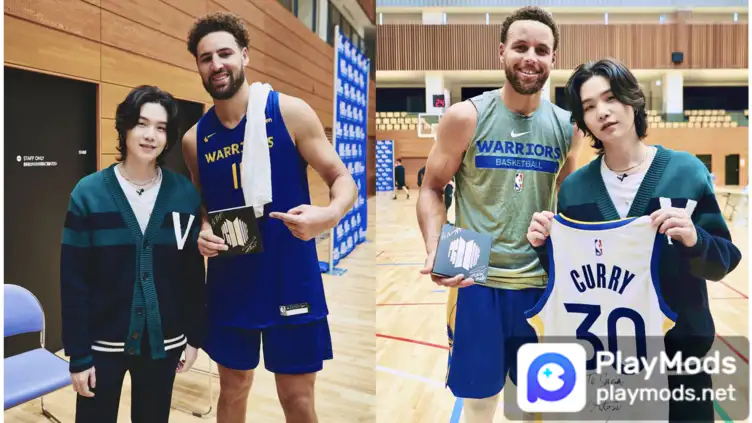 How to Download the Latest Version of NBA 2K23 Mod APK
Click the download link provided by PlayMods for players to download the latest version: NBA 2K23 MyTEAM MOD APK
NBA 2K23 Mod APK Update Date
Preparations for NBA 2K23 Season 6 will be released on Friday, April 7 at 8 AM PT / 11AM ET / 4PM BST.
NBA 2K23 Mod APK All Updates
1. The "RM" stripe was added to the San Antonio Spurs jerseys in honor of former owner Red McCombs
2. New York Knicks add "19" stripes to honor Willis Reed
3. Correct the color of the Los Angeles Lakers bench uniform number
4. Solve the problem of Sacramento Kings fans causing the wrong team logo to be printed on the back of some fans' jerseys
If you like this game then you can also try the following two games.
FIFA Mobile: FIFA World Cup Mod Apk
BTS Island: In the SEOM Mod APK
Search playmods for more mod games: www.playmods.net