Tetragon Is Officially Set to Launch on July 19th for Android and iOS

gsc

5328

2023-07-18
Tetragon is a 2D puzzle adventure game. The game will launch globally on July 19 on Android and iOS platforms. Join Lucios on his epic journey in this blockbuster mobile game from Cafundo Studio.
When is Tetragon released?
Tetragon will be available for iOS and Android devices starting July 19. The game will be available worldwide on that specific date.
Tetragon News
Uncover the massive and mysterious Quad, a unique square world where walls move unpredictably. The puzzle-adventure game will be available worldwide on Android and iOS devices on July 19, 2023. In this universe, players cannot defy gravity, but they have the ability to use magic to control the gravitational field in order to traverse challenging mazes and puzzles. Tetragon is already playable on computers and consoles, but will soon be available on smartphones and other mobile devices with all-new controls that enhance gameplay.
With more than 40 levels, Tetragon has captivating visuals and immerses players in a fairytale world
Tetragon offers over 40 levels spread across four different planets, creating a magical atmosphere reminiscent of fairy tales. The stunning visuals of the game immerse the player in this fascinating world. While the puzzles and art design provides a calming experience, players need to tread carefully, as even one wrong move could have disastrous consequences for Lucios.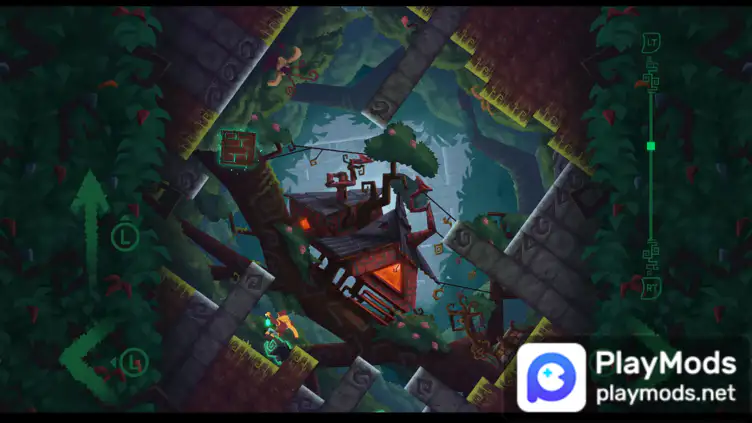 To help Lucios unlock TetraGen's incredible capabilities, players must be prepared. They will have the ability to build their own platforms and stairs, manipulate the Earth's rotation, and take advantage of other abilities TetraGen provides. This power also gives them the ability to rearrange planes and towers, guiding Lucios through various challenges such as puzzles, mazes, and obstacles. Mastering these skills is critical to success. Here are some notable features players can expect to experience when playing Tetragon:
1. Plenty of puzzles: Embark on a journey through different dimensions filled with countless mind-bending puzzles, intricate mazes and daunting quests revolving around the concept of rotating worlds and moving towers.
2. Magical world full of levels: The Tetragon game consists of four magical worlds, with a total of more than 40 levels. As you explore the tunnels in this virtual kingdom, you'll encounter increasingly difficult and exciting puzzles to solve.
3. Epic battles and a heartwarming story: Help a father overcome obstacles and face off against dangerous opponents while embarking on a search for his missing child.
4. Gorgeous Art Style: Explore a square world adorned with stunning artwork and accompanied by a mesmerizing soundtrack that sets the perfect ambiance.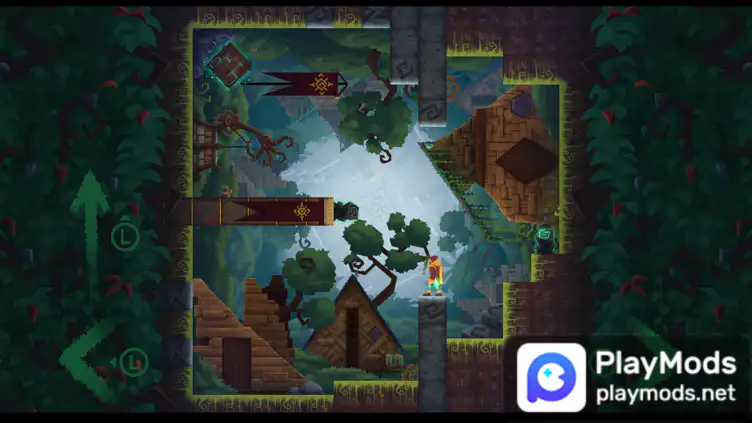 If you like this game, then you can try the three games below.
USSR Off Road Truck Driver Mod Apk Download
Car For Sale Simulator 2023 Mod Apk Download
Search playmods for more mod games: www.playmods.net