Garten of Banban 4 Official Trailer is Out Now

gsc

9908

2023-07-17
The official trailer for Garten of Banban 4 has been released! This article will list all the latest news about the game we know.
How to Download Garten of Banban Mod APK
Players can click the link below to download the currently released game version:
When will Garten of Banban 4 be released?
Following the release schedule of the previous games, Garten of Banban 4 is expected to hit theaters sometime in July 2023.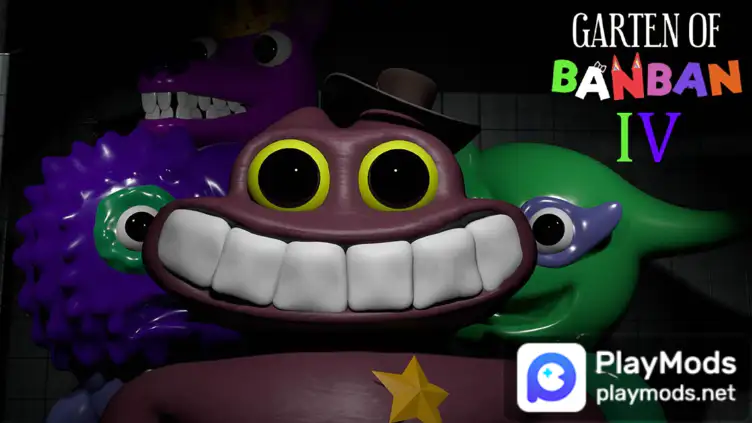 Garten of Banban 4 Features
1. Explore the abandoned floor of Banban Kindergarten. Survive the suspiciously empty establishment. Uncover the truth behind this place and find out what happened to your missing child...
2. Survive the abandoned lower level of Banban Kindergarten. In desperation, they had no choice but to go deep into the mysterious institution of Banban Kindergarten. Little do you know, you're heading somewhere no one has been in a long time...
3. Make more friends! There's a whole underground world for you to explore and survive, and you'll have plenty of opportunities to eventually make some friends. You'll never feel alone despite the suspicious lack of humans throughout the establishment! In Banban Kindergarten, you can make friends in every corner!
Garten of Banban 4 New Characters
Jester will presumably play an important role in Banban Kindergarten 4. Jester is a tall humanoid creature whose name is confirmed at the end of Bird Room. It has long arms and legs and appears to have 2 faces, a purple rotting side and a smooth green horny side. Marks the end of Garten of Banban 3, instructing players to "don't let Jester find them". But all will be revealed in Garten of Banban 4.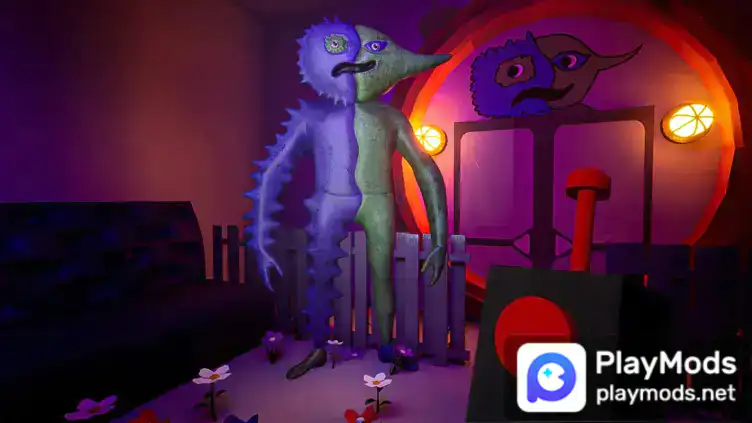 Search playmods for more mod games: www.playmods.net