 なぞって四字熟語 ~ ワードサーチで覚える ~ Apk v1.0.6
App Name:

なぞって四字熟語 ~ ワードサーチで覚える ~
1.0.6

for Android

Updated on
Wed Dec 07 18:54:57 CST 2022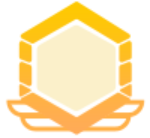 6.0 The description of なぞって四字熟語 ~ ワードサーチで覚える ~
This is a puzzle game (word search) that searches for specified four-character idioms from the board of studded Chinese characters.

Four-character idioms are → (left to right), ← (right to left), ↓ (top to bottom), ↑ (bottom to top), ↘ (upper left to lower right), ↗ (lower left to upper right), ↙ ( They are lined up in eight directions: (upper right to lower left) and ↖ (lower right to upper left). Also, as the number of game clears increases, the number of boards increases, and four-character idioms become more difficult.


Recommended for people like this! !!
◆ I often see four-character idioms on TV and newspapers, but sometimes I don't understand the meaning.
◆ I want to improve my language skills by learning four-character idioms
◆ Recently, I feel that my memory has declined.
◆ I want to learn with a feeling of brain training
◆ As an auxiliary app for the sister app "Yojijukugo Speed ​​Memorization" of this app developer


In word search, you can acquire the following powers by activating your brain while moving your hands!
▲ Increase vocabulary
▲ Develop memory
▲ Foster concentration and attention
▲ Train your guessing ability
▲ Develop spatial cognitive ability


[how to play]
● Press the play button and click the selectable button from the displayed list to solve the problem.
● Clearing a question releases the next question and makes it selectable. You can answer the released questions as many times as you like.
● If you collect 50 coins, 50 buttons will appear in the center of the screen. If you collect 100 coins, 100 buttons will appear in the center of the screen. If you use them, the same number of coins will be consumed at the same time as the following points.
[50 button] Displays how to read four-character idioms
[100 buttons] Display four-character idioms and readings
● You can receive coins once every 24 hours from the present button on the top screen.


* You can use all the functions of this application for free.
* This application receives distribution from the advertising network and displays advertisements.
——Uploaded by the user
Show More

Category: Education Publisher: kij_inc Requirements: Andriod 5.0+ Publish Date: Wed Dec 07 18:54:57 CST 2022
Show More Hide

なぞって四字熟語 ~ ワードサーチで覚える ~ 1.0.6 Update
Updated on 

Wed Dec 07 18:54:57 CST 2022

・パフォーマンスの改善を行いました。
Show More Hide

Reviews (0)

Write Review No content~