 ポストアポカリプスベーカリー Apk v2.9
2.9

for Android

Updated on
Mon Apr 10 14:28:07 CST 2023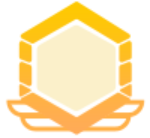 6.0 The description of ポストアポカリプスベーカリー
This is the heartfelt, eccentric and post-apocalyptic bakery of the last bakery on earth and the guests who go there.



+ The last bakery on earth has started +

Let's start a bakery in an apocalyptic world where humanity is slowly heading for destruction.

The customers who come in are humans, brains, cyborgs, etc .... Many characters with extremely unique characters will appear.

The world is collapsing, but there is no murderous atmosphere. A leisurely and fluffy end life.



+ Delicious bread solves everything! ?? +

All the customers have their own worries.

Upgrade your bread to solve everything from love affairs to the crisis of human survival.



+ Collection & Replay +

A collection of "regular figures" that you can touch and play!

Increase the "regular level" of customers!

There are plenty of replay elements.



+ No game over, leisurely play +

There is no game over in this game.

Enjoy and relax at the end of the bakery life as you like.



+ Anyone can play with super easy operation +

Super super easy operation that does not require explanation, just put the bread on the counter.

* No explanation is required, but I will explain it properly. Carefully!



+ New customers are added one after another! ?? +

We plan to add more customers as the game is upgraded.



+ You can play to the end without paying +

You can play to the end without paying.


++ Other ++

There is no story connection with other works (the world view is the same).
——Uploaded by the user
Show More

Category: Adventure Publisher: 合同会社ズィーマ Requirements: Andriod 5.0+ Publish Date: Mon Apr 10 14:28:07 CST 2023
Show More Hide

ポストアポカリプスベーカリー 2.9 Update
Updated on 

Mon Apr 10 14:28:07 CST 2023

・動画広告を再生する前に入手できるポスターがわかるようになりました
・最新のSDKに更新しました
Show More Hide

Reviews (0)

Write Review No content~