 雛ちゃんブレイカー2ndBreak【東方オンライン対戦】 Apk v1.0523
App Name:

雛ちゃんブレイカー2ndBreak【東方オンライン対戦】
1.0523

for Android
Updated on
Tue Mar 21 11:54:37 CST 2023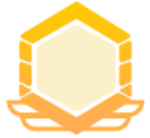 6.0 The description of 雛ちゃんブレイカー2ndBreak【東方オンライン対戦】
Compete online 1-on-1 game!
Chick Breaker powers up and sees again!
A adorable baby girl who asked for a better treatment of luxury sweets and originals.
In the world line where no one was able to kick out,
Strengthen your defenses and burn up the Fairies
We wanted to try improving your name by spreading them across the land.

Throw balls, drop boxes, or spell out each character
Blast your chicks through the houses and objects and drop them off the field!
This time you can bring an extra spectacular to expand your strategy!
Blast your babies through different fields to win!

Win matches and collect rank points to increase your rank!
Change the look of the ball, the box or the character through the game
Put your pressure on your opponents!


This game is "online" only.
It can play cross play with Android and PC.


☆ This is a secondary game from The East Project.
○ Partial Sound Effects "Otologic"
※The previous game "Dressers! Chicken Breaker" will not be displayed in the store along with this release.
——Uploaded by the user
Show More

Category: Action Publisher: ISY Requirements: Andriod 5.0+ Publish Date: Tue Mar 21 11:54:37 CST 2023
Show More

雛ちゃんブレイカー2ndBreak【東方オンライン対戦】 1.0523 Update
Updated on 

Tue Mar 21 11:54:37 CST 2023

○ver1.0523
・当たり判定に関するバグを修正

○ver1.0522 バグ修正+調整
・~1.0521で生じたバグの修正
・一部仕様の調整

○ver1.052 システムアップデート
・持ち込みスペカを2枚追加しました。
・一部キャラの性能を調整しました。
・店売りスキン、レジェンダリスキンを追加しました。
・通常肩書き、つなぎ肩書き、限定肩書きを追加しました。
・ボール、ボックスランダム選択機能を追加しました。
・カギ山雛、ピースのBP変換機能を追加しました。
・バグ修正を行いました。

その他詳しいことは開発ブログまでどうぞ。
http://mizusoba.blog.fc2.com/blog-entry-1142.html
Show More

Reviews (0)

Write Review No content~