 갈락티코 Apk v1.1.4
1.1.4

for Android
Updated on
Tue Dec 13 04:04:42 CST 2022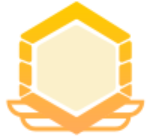 6.0 ▶Galactico with class - 100th day commemorative festival!
Who is the strongest in the world?
New PVP Tournament - "Chief Selection" Update!
100% Acquisition of 100% Legend Allies to commemorate the 100-day update
Bountiful rewards from gold coins to diamonds as well as limited-time rewards are a bonus!
◈ Galactico Game Introduction ◈
Unity with a heart!
Alice in Wonderland, Beauty and the Beast, Aladdin, Snow White, Little Mermaid, Cinderella, Little Red Riding Hood, and other famous fairy tales around the world, reinterpreted as MMORPGs!
A fantasy adventure into a fairy tale world!
Powerful collaboration with fairy tale characters!
A reversal story hidden in a fairy tale!
A concentric co-op MMORPG with a strong class!
▶Occupation Class
Hunter/Magician/Assassin/Knight/Priest 5 class
Flexible job selection and job change system
Various upbringing play
▶Fellow class
A total set of famous fairy tale characters such as Little Red Riding Hood, the Beast Prince, and Pinocchio!
A colleague of hidden reversal charm, the fun of collecting is a breeze!
▶Party class
A different party class!
In a fairy tale dungeon, unite as a child for the Legend Temp Farming!
▶Guild Class
A 120 vs 120 real-time guild battlefield that the world has never seen before!
40 vs 40 main battlefield & 80 vs 80 sub battlefield at the same time!
Not only high fighting power, but also low fighting power users are all required to participate in the war!
▶Daily content class
Which hero will you take to the castle today? Buy my 10,000-pyeong home!
What kind of princess are you going to dance with today? Street Rosy Prom!
Super luxurious daily life that gains popularity and items at the same time!
◈ Galactico Official Community ◈
▶ Official Cafe: https://cafe.naver.com/galacticosm
▶ Facebook: https://www.facebook.com/galacticosm.kr
▶ Email:
[email protected]
▶ Developer contact: 070-4814-4629
-----------------------------------------
Information on access rights
▶ Required access rights
A.Storage
1. It can be used to download resources, and when rights are revoked, resource interruption or game access may not be possible.
2. When a guest user accesses the game through the eFun platform, the appropriate permission approval is required.
3. Required for uploading attachments when contacting the customer center, or for video recording or screen capture through a cafe.
▶ Optional access rights
A. Mike
1. There is a voice chat function within the app, and permission to use the microphone is required when using the function.
2. Cafe video recording function exists, and permission to use the microphone is required when using the function.
- How to withdraw access right
- Operating system 6.0 or later: Settings > Application Manager > Select an app > Permissions > Access rights can be withdrawn
- Operating system under 6.0: It is impossible to revoke the access right, so it can be withdrawn by deleting the app
——Uploaded by the user
Show More

Category: Role Playing Publisher: Efun Company Requirements: Andriod 5.0+ Publish Date: Tue Dec 13 04:04:42 CST 2022
Show More

Updated on 

Tue Dec 13 04:04:42 CST 2022

■ 기능 최적화
Show More

Reviews (0)

Write Review No content~