 엑자일: 어벤징 파이어 Apk v1.0.20
1.0.20

for Android
Updated on
Mon Oct 31 12:01:09 CST 2022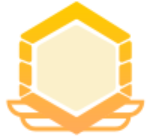 6.0 The description of 엑자일: 어벤징 파이어
[Exile: Avengers Fire] Massive update, new content added!
Get 1 billion diamonds instantly when you log in!
The pursuit of revenge begins at last!
- Official community -
https://game.naver.com/lounge/Exile_Avenging_Fire/home
- Game Story -
The protagonist, who witnessed the murder of his family by a masked man when he was young, falls into chaos due to trauma and accidentally wakes up in another dimension world that transcends the five senses.
...
In this world he met colleagues whose family members had been killed like that.
A swordsman who is good at swordsmanship, a mage who controls ranged magic, a mysterious assassin hunter, and a gunner that covers both short and long range...
The Avengers, each with their own talents, set up an alliance called 'Avenging Fire' and set out on the road of revenge in search of the 'masked man', the culprit who made a tragic childhood.
▣ Game Introduction ▣
The story of the Avengers, each with their own talents, who set out on the road of revenge in search of the culprit, 'Bongmyeonin', who created the 'Avenging Fire' alliance and created a tragic childhood.
Exile Avenging Fire, a masterpiece of MMORPG that will burn this summer hot!
◈ Mobile MMORPG's first 'double pistol' job gunner!
Exhilarating feeling of hitting with brilliant skill production!
◈ Change your job without any hesitation at any time!
Inherit equipment and costumes without needing to develop new ones!
◈ Special Rune System
Cultivate your own character by equipping various runes!
◈ Demon King's Lair, Infinite Defeat Growth!
All the equipment necessary for character development is in the Demon King's Lair!
◈ Federation duel, PK full of excitement!-
Start PK where you can enjoy the thrill of real-time PVP!
【Minimum OS Version】
Android: OS 4.4 or higher
RAM 2G or more
2G or more of storage space
【Official Channel】
Privacy Policy: https://api-server-kr.sp-games.com/site/policy?type=2
Customer Center Email:
[email protected]
【Smartphone App Access Permission Guide】
When using the app, we are requesting access to provide the following services.
[Required access rights]
Photo, media, file permissions: Required to use the in-game profile upload function, and to use attachments when contacting customer service.
[Optional access rights]
Microphone (RECORD_AUDIO)
- Used for 'voice chat between users', etc.
【How to withdraw access right】
Android 4.4 or later: Settings > Apps > Select permission items > Permission list > Select consent or withdraw access
Under Android 4.4: Upgrade the operating system to revoke access or delete the app
※ The app may not provide an individual consent function, and you can revoke access in the above way.
※ If you are using a version of Android less than 4.4, you cannot set optional access rights individually, so we recommend upgrading to 4.4 or higher.
【Precautions 】
Revocation of essential access rights may result in resource disruption or inability to access the game.
——Uploaded by the user
Show More

Category: Role Playing Publisher: SPGAME Requirements: Android 4.4+ Publish Date: Mon Oct 31 12:01:09 CST 2022
Show More

엑자일: 어벤징 파이어 1.0.20 Update
Updated on 

Mon Oct 31 12:01:09 CST 2022

bug fixed
Show More

Reviews (0)

Write Review No content~