 Anime Mugen 100 Mod Apk v°׀薆׷ (New module)
App Name:

Anime Mugen 100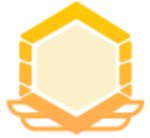 6.5

MOD Info :
New module The description of Anime Mugen 100
New module
Introduction of Anime Mugen 100 Mod Apk
Anime Mugen 100 Mod Apk is an action game that gathers a group of anime heroes, in this game, the dimension wall is broken, 100 classic and popular anime characters (including Naruto, Sasuke, Lufei, slime, Pikachu, Gojo Satoru and many other fighting masters from different animation dimensions) gather and PK on the same arena. Do you want to play your favorite anime character and fight against anime characters played by the bot or your friends?
Features of Anime Mugen 100 Mod Apk
Anime Mugen 100 Mod Apk presents fighting scenes and characters in the pixel style of traditional arcade games. The biggest highlight of this game is the anime characters in it. They come from various popular animes. I believe you can find your favorite one in them. In Anime Mugen 100 Mod Apk, you can choose single player arcade or vs. mode, or team arcade or vs. battle. In addition to this, there is a survival mode where you can challenge powerful bosses or a training mode where you can train your actions. In short, 100 anime characters have their own skills, which can be combined to produce extremely dramatic combat effects.
How to play Anime Mugen 100 Mod Apk
Anime Mugen 100 Mod Apk is a typical action game with arcade fighting game features. Players need to control characters to attack and reduce the opponent's HP value; at the same time, avoid the opponent's attack as much as possible to ensure that their own HP value does not decrease. In the end, when the HP value of one of the parts is used up first, the PK is over, and the part with the remaining HP value wins. The operation of Anime Mugen 100 Mod Apk is a little complicated and can only be controlled with the keyboard. The basic functions of the buttons include: normal attack, jump, dodge and a variety of special attacks. Players need to adapt according to the real-time situation in the arena. Generally speaking, it is easier to win by combining skills flexibly and attack and defense integrating.
.
If you also want to play an action battle game with anime elements, you can also try the Ultraman Fighting Evolution 3 Mod Menu.
——Uploaded by the user
Show More

Anime Mugen 100
New module
°׀薆׷ Update
Show More

Category: Action Publisher: WHWL Requirements: Android 5.0+ Publish Date: 07/06/2021

PlayMods
PlayMods, Play More Fun!

Download