 Dungeon Shooter : The Forgotten Temple(Unlock content) Mod Apk v1.4.23
App Name:

Dungeon Shooter : The Forgotten Temple(Unlock content)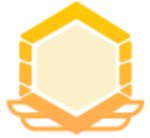 6.0

MOD Info :
You can download and experience all the content without spending money The description of Dungeon Shooter : The Forgotten Temple(Unlock content)
This is a fun and cool FPS indie game, which has some features of RPG games. Players play as a shooter to adventure in tombs and dungeons, challenge unknown creatures, and dig for treasures. The game is rich in content and has multiple game elements, including pets, artifacts, runes, and guns ,etc.... Their reasonable combination will make the battle fun and diversified. hope you find your own fun in the game.




1. About the Death Cave:
There are three gemstones in the scene, each one destroyed will reduce the ability of the boss, Be careful to avoid the boss before these stones are destroyed.


2. About guns dropping:
Dialogues with the guard, click on the Creatures dialog box, and then fight,there is a chance to drop guns after killing boss.


3.About DNA:
Dialogue with the guard, click on the Creatures dialog box, and then fight,there is a chance to drop DNA after killing the boss No.2, No.5 and No.10 .


4.About the creation of pets :
Dialogue with Dr.Reyna, create pets through "life synthesis" panels, It needs 1 DNA and 10 life genes.


5.About artifacts:
In the underground tomb exploration after opening the chest, there is chance of dropping treasures, treasures can be crafted into artifacts, equiping them will increases the character's attributes.


*Notes on required permissions*
When opening the game for the first time, the system will apply for permission to access the expansion memory card (the prompt is to access photos, media and files). If you have not installed an expansion memory card, it will not affect you even if you deny permission. If you had installed an expansion memory card, some files of the game may be stored here. If you deny permission, it may cause startup errors.






Have a good time!
——Uploaded by the user
Show More

Dungeon Shooter : The Forgotten Temple(Unlock content) 1.4.23 Update
Show More

Category: Action Publisher: IMCrazy Requirements: Android 5.0+ Publish Date: 10/06/2021