 Ghost Cry 3 Special Edition Crack Edition(PS2 porting)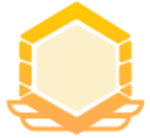 6.0

MOD Info :
This game is PS2 porting

First-enter operation: (operation in the home directory)
1. Import Bios: Select directory "Ghost Cry 3 Special Edition" to enter and then select "Bios" to enter import "SCPH-50009_BIOS_V10_CHN_190.BIN" (remember the key points bright imported files)
2. Import the game catalog: Select the catalog (GhostBusters 3 Special Edition)

concentrate:
1. The game is highly configured for mobile phones, it is recommended to use dragon 865 or more mobile phones to run
2. The game is less supportive of the sky chip, some Kirin chip phone please go to the "Application Settings" in the "graphics" replaced with vulkan renderer
3. Adjust the landscape method: Application Settings > the general > simulate the screen orientation
4. The setting can adjust the resolution
5. Adjust/add keys can be adjusted in setting
6. If you have downloaded another ps2 game, please uninstall it before installing it The description of Ghost Cry 3 Special Edition Crack Edition(PS2 porting)
It's an interesting game.
——Uploaded by the user
Show More

Ghost Cry 3 Special Edition Crack Edition(PS2 porting) alpha-662 Update
Show More

Category: Action Publisher: WHWL Requirements: Android 5.0+ Publish Date: 05/01/2021