 Happy embroidery(no watching ads to get Rewards) Mod Apk v1.0.3
App Name:

Happy embroidery(no watching ads to get Rewards)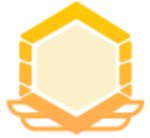 6.0

MOD Info :
no watching ads to get Rewards The description of Happy embroidery(no watching ads to get Rewards)
"Thorn a embroidery" is a very popular small game to simulate life and leisure. In the process of operation, the embroidery needle is used to decorate the embroidered cloth with beautiful colors to create various patterns. There are lions and ice cream. Use your imagination to create different patterns. Who says trees can only be green and red, After all, creation is up to you.
In the game, we will encounter all kinds of patterns in the breakthrough mode, without color embellishment. Through the operation of embroidery needle, choose different colors of coils, choose different ways of threading, to make the boring pattern vivid, make it full of color, give vitality and vitality.
This game has the following characteristics:
1) The operation is simple, easy to use, just need to slide the finger and press down;
2) Cartoon style, simple interface;
3) Realistic games can be brought into life;
4) Different patterns, colorful pictures.
——Uploaded by the user
Show More

Category: Simulation Publisher: WHWL Requirements: Android 5.0+ Publish Date: 08/06/2021