 Infinite Expedition (Trial Version) Mod Apk v2.1
App Name:

Infinite Expedition (Trial Version)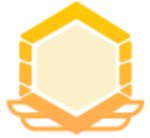 6.0 The description of Infinite Expedition (Trial Version)
.Rich random plot events
Fusion of over 100 comprehension novels, many interesting plots, a certain female disciple has a crush on the master, a certain male disciple was cheated away by a certain female disciple
The looting is empty, the sadness is overwhelming, and the demons breed. Someone is divorced, draws a knife to help, etc., completes tasks with the protagonist of the novel to get sharing, there is both bloody and passionate plot.
3. Say goodbye to non-chief
The first charge is triple, 10 consecutive draws are only a little bit, super high burst rate, one-star card, can also be super god
Collect 5-star fragments casually, and the fragments are guaranteed.
3. Fun and strategic
With more than 100 different disciples, multiple cultivation modes, cultivation of demons, cultivation of immortals, cultivation of demons, and patient guidance, all disciples can become useful!
4. Rich interactive content
Immortal league, chat, friends, world boss team up to challenge, one person is too lonely to cultivate immortality, call it
It is fun to cultivate together with friends.
——Uploaded by the user
Show More

Infinite Expedition (Trial Version) 2.1 Update
Show More

Category: Adventure Publisher: WHWL Requirements: Android 5.0+ Publish Date: 07/06/2021