 Lord of the Rings War Mod Apk v10012
App Name:

Lord of the Rings War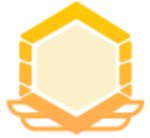 6.0 The description of Lord of the Rings War
The first real-time battle placement game that can be randomly evolved, restoring the classic BOSS-blasting equipment experience, and decomposing equipment to get VIPs.
[A battle full of immersion]
-Freely switchable real-time combat and hang up-
AFK can intervene in the battle in real time on the way to kill monsters, using strategies and operations to challenge the limits.
-Unique multi-stage evolution mechanism-
In the course of the battle, both the enemy and the enemy learned skills randomly and multi-stage evolution, which continued to push the battle to a climax.
-Various random battles-
Monsters have different characteristics, element mutations appear randomly, evolution skills are unpredictable, each battle has its own experience, and it can be fascinating even when hanging up.
-Different special PVE-
The abyss mode has distinct characteristics, the doomsday mode is limited time and high pressure, the gods and demons mode you come and go, the secret card mode is full of games, the copy mode is rich in rewards, and the astral mode is highly tense.
-Rich combat experience-
The combat skills are rich and varied, the special effects are colorful, and the sound effects and music are immersive.
-Classic BOSS-blasting equipment experience-
Boss and battle drops are colorful, and you can get VIPs by disassembling equipment.
[Diversified development]
Multiple in-depth development systems complement each other, and there are a variety of cute heroes to satisfy the player's desire to collect. Cultivation is not only a long flow of water, but also a big step forward, so that players can continue to improve and grow freely.
——Uploaded by the user
Show More

Lord of the Rings War 10012 Update
Show More

Category: Adventure Publisher: WHWL Requirements: Android 5.0+ Publish Date: 07/06/2021