 Many brave people Mod Apk v1.23
App Name:

Many brave people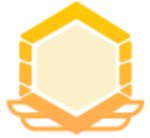 6.0

Tips :
Pixel wind turn system multi team placement game "a lot of brave" has been opened at 11 am on February 23, do not delete file test, welcome to download experience! The description of Many brave people
The current version of "a lot of brave men" only reflects the idea that we think is the best and can best embody the idea that our development team wants to express to the players that they can enjoy the game easily. There are also many playing methods and systems that want to be added to the game. After "Laoduo" and "a lot of" partners solve the problem internally (generally divided into "single challenge" and "group fight"), they are added to the game one after another. The characteristics of playing methods are as follows: - employ brave people with different growth attributes and talents, up to 8 formations to fight at the same time - multiple transfer routes to choose at will, Free matching of skills of the brave - forging ten thousand kinds of characteristic weapons and armor, real attributes and quality, random game features: the operation design of "a lot of brave" should be as simple as possible: formation, and then go out; Store to buy heroes, white clothes, transfer coupons, skills coupons; No manual operation is required for the copy to hang up. When you are stuck on the door on the bus or subway, you can only scratch with your active fingers. When the instant noodles are stuffy, you can easily brush the experience materials.
——Uploaded by the user
Show More

Category: Role Playing Publisher: WHWL Requirements: Android 5.0+ Publish Date: 08/06/2021