 Medal Of War : WW2 Tps Action Game Mod Apk v1.19
App Name:

Medal Of War : WW2 Tps Action Game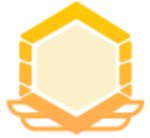 6.0

MOD Info :
No Ads,Large currency The description of Medal Of War : WW2 Tps Action Game
In this an outstanding game in which one can play as a commando and can also perform different levels of secret missions. The world is in a chaotic situation. The world needs an angel to something like miracle to win this war because the opponent is stronger than all. And now you appointed as a special force Military commando for this shooting game, and you are supposed to save this oppressed. Your enemy wants to win this war. They want to destroy all neighboring countries and in the end they are planning to make them their slaves. To the required mission you are hired as a secret commando mission and you will be leading a fully trained dog which would help you to accomplish all of the missions. A person would definitely enjoy the environment once indulges in the WW2 game. Player will feel himself as an actual commando leading his giant and powerful forces, all are equipped with heavy and updated guns.


Following are the features by which you would know much more about the game,
1. Multiple languages
2. Distributes in levels and mission (level-up)
3. Automatic graphical settings according to the device
4. Popup messages will help you know the story
5. Can change your armaments accordingly


This "Medal of War" is full of sensation and such a realistic environment of world war II game, the way you experience what was look like in real world wars. This game has some stages in which you have complete each one to move on the next one. The commandos accompanied by you are well equipped and will lay their lives to retain peace for all. The complexity of the game increases with every mission completion, as you level up you must have to be careful. Also the controllers are pretty much easy to use, which would help a player to move around easily anywhere. The graphics are the real influenced that can provide you a real life war experience. Also the sound effect are so good and well synchronized to feel yourself in the battlefield.


Down load this Medal Of War: WW2 TPS Action Game and enjoy the real shooting games adventure. Don't forget to rate this commando mission game and leave your honest review about the game. If you have any suggestions we will love to hear from you.
——Uploaded by the user
Show More

Medal Of War : WW2 Tps Action Game 1.19 Update
Show More

Category: Action Publisher: Canadian Rig Requirements: Android 5.0+ Publish Date: 08/06/2021