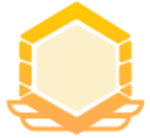 6.0 The description of Ragnarok: Lost Memories
Ragnarok: The Lost Memories, the follow-up to Ragnarok Online is finally here! Ragnarok: The Lost Memories brings back all the nostalgia and classic gaming experience for you. You can now enjoy the Cinematic Newtro RPG experience on your mobile device!
Experience an unprecedented storyline in all Ragnarok series. Choose your path to unlock the Twilight of Gods: Stories and Truths in Lost Memories. It will keep you engaged and want to know more about what will happen next. The game allows you to play at your own pace without chasing. This is an adventure RPG game, treat it as your challenge, defeat monsters, clear dungeons, fight with bosses, and continue your story adventure in the game. Play an adventurous strategy game with a card battle system and a hero character collection squad system for free!

Unique card battle system
● All cards have unique abilities and statistics. Attack, defense and support
● Plan your own unique strategies and decks to conquer different Ragnarok monsters and bosses
● Create a pair of up to 10 active cards and 5 passive cards to start your battle
● Visit the card shop and use the card draw system to get the (MVP) card
● Upgrade your decks and cards to unlock more abilities and powers
● Participate in game activities to win free cards or lucky draw opportunities
Character collection
● Collect and own more than 20 Ragnarok characters of different professions to create your squad
● All Ragnarok characters have their own unique skills, and form different teams to deal with Ragnarok monsters, bosses and PVP players
● Challenge heroes in Ragnarok Hall in Valhalla to improve your Ragnarok role
● Develop your abilities and powers of Ragnarok character through upgrades and leveling
● Equip your Ragnarok characters with different levels of equipment to make them stronger.

***** More features here *****
Automatic robot idle system
● Convenient automatic function that allows you to fight and use skills
● Just leave it idle and use rewards and materials
● Adventure across maps and realms automatically
● Unlimited idleness, idle to earn coins, materials, drops and experience all day!
equipment
● Plant, buy, craft, refine or enchant equipment for the character of the Twilight of the Gods
● Switch your equipment between characters. Create the best suit for your team.
● Develop the best strategy for your offensive and defensive team through equipment upgrades
Battle Arena
● Fight in the PvP arena, defeat your opponents to win
● Assemble your team of 4 and fight against other players' preset teams
● Participate in the PVP Arena to get exciting rewards!
guild
● Join the guild, participate in guild missions, and get exclusive rewards
● Defeat powerful monsters with guild members and become the strongest guild
● Future Guild Wars (GvG) will be updated in the future
Dungeon
● Explore more than 200 different wild dungeons adapted from Ragnarok Online
● Battle with famous monsters in Raganarok Online!
● Obtain rare and exciting drops from the dungeon and increase leveling experience
Achievement system
● Get lots of gems and other rewards by unlocking achievements
Daily task
● Daily task list, providing you with experience points and "adventurer's badge"
● The Adventurer badge is used to redeem the Adventurer Support Package, which contains a lot of goodies including gems
Side task
● Endless side missions to unlock rewards and upgrade your character
● Complete tasks to get rewards (gems, experience points, Zeny, lottery tickets, etc.)
Similar to other RPG games such as (MU, genshin Impact, cabal, mir4, Ragnarok Next Generation), Ragnarok: The Lost Memories aims to provide players with a unique gaming experience through our exciting JRPG story games.
——Uploaded by the user
Show More

Ragnarok: Lost Memories 1.0.7 Update
Show More

Category: Casual Publisher: WHWL Requirements: Android 5.0+ Publish Date: 10/12/2021