 Sea Merge! Fish Games in Aquarium & Ocean Puzzle(Mod Menu) Mod Apk v1.9.7
App Name:

Sea Merge! Fish Games in Aquarium & Ocean Puzzle(Mod Menu)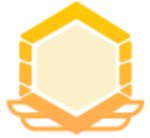 6.0

MOD Info :
You can buy it without enough money The description of Sea Merge! Fish Games in Aquarium & Ocean Puzzle(Mod Menu)
Do you like to play merge games and grow your own cute fish? Then dive deep into the Sea Merge world to play a fun and relaxing fish game for FREE!


Turn empty sea bottom into ocean paradise! Make a journey to the underwater fish kingdom to save it from evil octopus and restore the world of fantastic aquatic creatures. Discover the secrets of ancient magic, solve challenging puzzles and see the life of sea creatures with your own eyes! Create your own underwater world!


🐠Merge everything!🐠


Enjoy fun & addictive gameplay and restore the deep sea world while merging everything! Here you can evolve anything you see: Floating Seeds, Water Sprigs, Water Flowers and many other aquarium objects. Merge everything and build a new world of fantasy and magic from scratch!


🐟Evolve your finned collection🐟


Solve challenging merging puzzles to unlock, grow and upgrade new species in this fun game. Fire 🐠, Glowing 🐟, Slime 🐡… how many animated finned pets can you collect in your happy aquarium?


🌊Place an ocean in a fish tank🌊


Start evolving elements to clean the sea bottom & unlock new fun and challenging levels. Enjoy seeing the relaxing aquarium decorations and save the fish! Think ahead of your moves, change the appearance of the bottom and evolve your finned pets. Place the whole ocean in your fish bowl!


🐚Unlock underwater locations🐚


Bet you can't imagine how big the underwater kingdom is in this ocean puzzle! Explore locations with wonderful decorations and build your own camp filled with cute and lovely sea creatures!


🔱Discover the fish story🔱


The underwater kingdom lived peacefully for years until the evil Octopus queen🦑 came to steal their magic and destroy the underwater world… Stop this mania and save the undersea world! Clean the water from toxic ink and restore the former glory of the magic king dom!


Start your ocean adventure now - dive deep into the magic world of Sea Merge, build your aquarium, collect cute fish & solve challenging puzzles in free merge games!


Please, note that Sea Merge is free to play, though some in-game objects can be purchased for real money.
——Uploaded by the user
Show More

Sea Merge! Fish Games in Aquarium & Ocean Puzzle(Mod Menu) 1.9.7 Update
Show More

Category: Casual Publisher: Rodan mobile Kft Requirements: Andriod 5.0+ Publish Date: 19/11/2022