 Tactical Assault Commander(Unlimited Currency) Mod Apk v1.4.0
App Name:

Tactical Assault Commander(Unlimited Currency)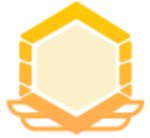 6.0

MOD Info :
Increased the upper limit of currency The description of Tactical Assault Commander(Unlimited Currency)
TACTICAL ASSAULT COMMANDER is a combat strategy simulation game.
Assume command of an elite five-man combat squad!
Manage your squad's economy by selecting the right weapons, grenades, and gear for each round of combat.
Choose from a HUGE arsenal of over 25+ weapons!
Earn money by taking down enemies and winning the rounds- then upgrade your weapons for the next round!
Direct your squad's tactics as you attack or defend bomb sites and eliminate your enemies. Set waypoints to move your squad and command your team to throw Grenades- or Fire, Smoke, Flashbang and Decoy grenades.
Loot your downed enemies for better weapons.
TAC Mode:
Classic Attack/Defend bomb site mode.
The ATTACK team must plant the bomb at a bomb site. Detonate the bomb or eliminate all enemies to win the round.
The DEFEND team must prevent the bomb plant, defuse the bomb, or eliminate all enemies to win the round.
ARCADE Mode:
Classic Team Death Match style mode. Eliminate all enemies to win the round.
Play TAC across a variety of well balanced maps.
TIPS:
- If the soldier can afford it, always replenish armor / helmet before each round.
- As a DEFENDER: "Don't be a loser, buy a defuser!". Purchasing a defuser kit will reduce the bomb defuse time by half!
- Utilize the correct tactics for the weapons you have - Pistols aren't great at long range. If that's all you've got, stick together and try to engage from a closer distance.
- Smoke will obscure your position from the enemy- utilize Smoke to sneak into position.
- Use Flashbangs to temporarily stun your enemies. Stack your squad up and flash bang your way into the bomb site. Be careful not to stun your own squad members!
- In a long match, on some rounds you may want to save your money so you can purchase stronger weapons for the next round.
Good luck, Commander!
——Uploaded by the user
Show More

Tactical Assault Commander(Unlimited Currency) 1.4.0 Update
- Optimization for mobile
- Reduced app install size
- Engine update
- New Weapon / Gear HUD images
- Updated camera start positions
Show More

Category: Casual Publisher: Orbosphere Requirements: Android 5.0+ Publish Date: 10/06/2021