 Tap Tap Animal Farm !(mod) Mod Apk v1.0.1
App Name:

Tap Tap Animal Farm !(mod)
1.0.1

for Android
Updated on
Fri Oct 15 16:31:25 CST 2021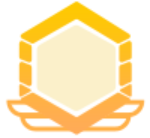 6.0

MOD Info :
Use enough diamonds and use more and more.

Note: No Google users enter the store can not return, exit the game to re-enter, there are Google users this game needs CC accelerator support, you can search "CC accelerator" download and install, to help you play the game easily. The description of Tap Tap Animal Farm !(mod)
Please help us!


Take over a farm that has no manager, and start running the farm!
Tap to call the sheep, move them out of the shed, and you get coins!
The more you call them, the more coins you will get!


You can even collect coins automatically by opening new animal farms!
Earn money automatically and live a relaxed, incremental life!


There are more than just farms!
You can also increase the number of freely roaming animals!
Make it a lively farm by letting various animals roam around!


The more you research, the more you can earn!
Increase your earnings, reduce the amount of coins you use, and make your farm look more and more gorgeous as you grow it into a big farm!


Simple and easy farm management with a tap!
Earn coins by increasing the number of sheep; collect coins automatically by increasing the number of farms!
Perfect for your spare time! An incremental clicker-type game to kill time!


Recommended for Those Who:
-Love free games to kill time
-Are inclined to get engrossed with free, casual games
-Used to be engrossed with clicker-type games
-Want to play an incremental game at a relaxed pace
-Love numbers that skyrocket
-Are looking for simple games to kill time
-Want to play a game peacefully at their own pace
-Love tap games
-Love rabbits
-Also love cats
-Also love dogs
-Love every pretty animal
-Like a surrealistic world view
-Want to relax
-Want to be healed
-Are tired
-Want to be refreshed
-Want to feel a sense of fulfillment
-Like to hit repeatedly
-Want to play an engrossing game
-Are looking for a game that you can play for a short time
-Want to kill time during their commute
-Like to complete their goals or collections
-Want to share their favorite apps over social media


-BGM/SE Used
効果音ラボ・効果音辞典・くらげ工匠・小森平・DOVA-SYNDROME
-Audio Cooperation
Beluga Projects




*This game provides charged items.
*You can play the game basically for free and without paying, but if you want to advance at once, this is an option to use.
——Uploaded by the user
Show More

Category: Casual Publisher: Usagi Game Lab Requirements: Android 5.0+ Publish Date: Fri Oct 15 16:31:25 CST 2021
Show More Hide

Tap Tap Animal Farm !(mod) 1.0.1 Update
Updated on 

Fri Oct 15 16:31:25 CST 2021

Release
Show More Hide

Reviews (0)

Write Review No content~