 The Greedy Cave 2(Alpha ver.) Mod Apk v1.2.5
App Name:

The Greedy Cave 2(Alpha ver.)
1.2.5

for Android
Updated on
Wed Sep 15 11:46:30 CST 2021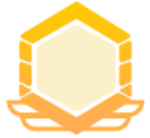 6.0

Tips :
The Greedy Cave 2 test server requires test eligibility to participate.
-------------- Details about the test server --------------
1. Only with experience service qualification can participate in experience service
2. The experience server is a long-term test server, which will not delete files. Players can experience all game content inside
3. The experience server is an early experience version of the game, which may have many bugs and will be stopped for maintenance irregularly. You need to pay attention to the announcement in the game
4. Exclusive benefits of experience clothing can be obtained every week in experience clothing
5. If you encounter any problems in the experience service, you can click "Contact customer Service" for feedback. The description of The Greedy Cave 2(Alpha ver.)
The story of the Greedy Cave 2 happened after the predecessor. It took 2 years for the original dev team to polish it and bring you a dedicated Roguelike RPG game.
Game Features:
【Cthulhu Style, Random Dungeon】
Cthulhu, the world-famous art style has been reinterpreted in The Greedy Cave 2! Twisted BOSS, crazy monsters, dark dungeons, and hundreds of challenging mazes are waiting for you. With the addition of Rougelike elements, new trips every time!
【Three special class, hundreds of gears】
Three kinds of class, sword, shield, and mage, different weapons activate different skill trees, your battle strategy is on your own! Hundreds of gears to collect make you the coolest dungeon crawler!
【Team-up for more rewards】
Team-up with other players to explore in real-time together, richer rewards, better experience, recruit and build your own guild! Every time you go to the cave, it is a multiplayer survival challenge, so who is the winner in the end? Real-time voice communication is available, which brings you more fun.
【New pet system】
Incubate your exclusive pet, and train your powerful partner, it is your right-hand man, also a solid backing when you exploring. Face and sweep all the monsters together!
【Auto expedition, relieve stress】
The expedition allows you to reasonably adjust work and rest, earn rewards even offline.
Permission description
1. RECORD_AUDIO is used for team voice function, which can communicate smoothly with teammates
2. READ_EXTERNAL_STORAGE, WRITE_EXTERNAL_STORAGE: Used for customer service and other functions to allow us to provide you with better services. Please rest assured that these permissions will not reveal any of your personal information.
In order to provide you the best game experience, we recommend that you grant the permissions above. If you have any questions, please feel free to address to
[email protected]
Follow us:
Facebook: @GreedyCave2
——Uploaded by the user
Show More

Category: Role Playing Publisher: Avalon-Games Requirements: Android 5.0+ Publish Date: Wed Sep 15 11:46:30 CST 2021
Show More

The Greedy Cave 2(Alpha ver.) 1.2.5 Update
Updated on 

Wed Sep 15 11:46:30 CST 2021

2021-07-15
1. Open a new copy of the buried forest, complete the single customs clearance, deep red purgatory elite task can be unlocked. There will be new levels, new difficulties, new BOSS waiting for all adventurers challenge, and has a new level, the appearance of equipment and new pets are waiting for everyone to collect.
2, open 56-60 level gold ore grade and 51-55 grade library level.
3, Jian Shun vocational skills adjustment.
Show More

Reviews (0)

Write Review No content~