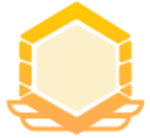 6.8

MOD Info :
mod menu
1. The game is three times faster than before
2. Post office Unlimited Gifts (can't be opened at the same time with game speed 3)
3. Including all maps (including rooms and furniture)
4. Include all roles
Tips: When your installation fails, please refer to the following solutions
Please try to download and install another version of the game
Please check whether the same game already exists on the phone; if so, please uninstall it first; when uninstalling, the local archive will be cleared; after uninstalling, try to install again
Please check whether the phone memory is sufficient, if not, please clear the phone memory first, and try to install again The description of Toca Life World
Mod menu
Create stories and build your own world with Toca Life World. You'll get all the fun of your other favorite Toca Life apps such as City, Vacation, Office, Hospital, and more, all together in one place.


INTRODUCING TOCA LIFE WORLD
Want to give grandma a wild hairstyle? Bring a sloth to the Skate Park? Or just hang out with friends? If you thought it was fun to dive into a Toca Life app and do whatever you want then you were right. This is your own world where you build characters and create stories your way. Make storylines and discover that anything is possible today.


You can even go further and create stories with your favorite characters in any location you want. Want to take a pet to School? Go for it. Take the doctor to the Salon and dye her hair green? Rock on. In Toca Life World you're the boss. Build characters, create stories, and play the way you want.

MAKE STORYLINES, BUILD CHARACTERS & CREATE YOUR OWN WORLD - WHY YOU'LL LOVE TO PLAY TOCA LIFE WORLD

FIRST 8 LOCATIONS & 39 CHARACTERS INCLUDED
You can visit Bop City, a vibrant city area with 8 different locations for you to discover, like the hairdresser, the shopping mall and food court, or even an apartment. It's a great start when you want to build your own world!

KEEP THE TOCA LIFE APPS YOU ALREADY HAVE
Do you already play other apps within the Toca Life series? City? Vacation? Office? Great! When you download Toca Life World, we'll help you bring all of that stuff into the mega-app. Then you can start mixing and matching locations and characters to create heaps of new storylines.


BUY NEW LOCATIONS AND CHARACTERS
If you want to discover more locations, that's cool. Toca Life World has a shop where more than 100 locations, 500 characters, and 500 pets are available for purchase. With different prices from small to big, you can decide to add a little or a lot. We'll always be updating with more locations, characters and crazy things to do.

GIFTS EVERY WEEK
Guess what? You don't need to make purchases in the shop to get new items to add to your world. Check back every week and discover exclusive surprise gifts!

Discover exciting storylines, build characters, and don't miss out on a moment of fun - download Toca Life World today!


About Us:

At Toca Boca, we believe in the power of play to spark kids' imaginations and help them learn about the world. We design our products from the kids' perspective to empower kids to be playful, to be creative and to be who they want to be. Our products include award-winning apps that have been downloaded more than 200 million times in 215 countries and offer fun, safe, open-ended play experiences. Learn more about Toca Boca and our products at tocaboca.com.

Privacy is an issue that we take very seriously. To learn more about how we work with these matters, please read our privacy policy: https://tocaboca.com/privacy
——Uploaded by the user
Show More

Toca Life World
Mod menu
1.47 Update
Introducing the Heartwarming Romantic Beach House, this dreamy beach house is perfect for a romantic getaway, wedding, anniversary or big birthday party, your best choice for enjoying the good life on a tropical island! Take a relaxing stroll by the sea, relax with a shell swing under the palm trees, or serve delicious new dishes to friends and family in your own hotel restaurant!
Show More

Category: Education Publisher: Toca Boca Requirements: Andriod 5.0+ Publish Date: 28/06/2022