 Tower Tank(Unlimited Money) Mod Apk v1.0
App Name:

Tower Tank(Unlimited Money)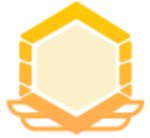 10.0

MOD Info :
Unlimited Money The description of Tower Tank(Unlimited Money)
This is a tower defence real-time strategy game in horizontally scrolling version. You would build your TowerTank to counter variety of enemies. In the battle, enemies from different forces would rush to the TowerTank in droves. All you need do is decide the priority of turrets building and deploy the most suitable cannons on the turret timely to make the hitting more effectively. Further, you can expect plentiful unexpected impacts as abundant accessories get unlocked and installed to cannons. So, just get ready to become the ONE that sweeps off thousands in the battlefield.


Features:
- 4 TowerTank Turrets which are the carriers of cannons can be built. They are featured with different buffs. Choosing more appropriate build orders of turrets may dramatically help improve damage output.


- 10 TowerTank Skills can get unlocked in mid game. When every time you build a new turret, you can get a skill location. Releasing the skill at proper time can greatly help raise winning rate.


- 26 TowerTank Cannons of different ranking to be experienced. You need quickly adjust your cannons according to the features of targets. Strategic deployment of cannons can help defeat targets more effectively.


- 96 Cannon Accessories can be achieved or cast in the late game. You can expect lots of unexpected impacts when you apply them to cannons.


-Random supplies can be received as you counter enemies, which may turn the table at critical moment. So, never give up too easily!


-47 types of units from three forces are featured diversely in attack, defence and HP. They always come up in different combinations, which makes the battle full of dangers and thrilling fun.


- TowerTank Promotion: Remember to upgrade the hit point, attack and defence of the TowerTank after every combat using the reward you get.
——Uploaded by the user
Show More

Tower Tank(Unlimited Money) 1.0 Update
Optimize multi-language support.
Show More

Category: Casual Publisher: tabris Requirements: Android 5.0+ Publish Date: 08/06/2021