 Combat Quest - Roguelike RPG Apk v0.35.4
App Name:

Combat Quest - Roguelike RPG
0.35.4

for Android
Updated on
Sun Mar 19 13:16:23 CST 2023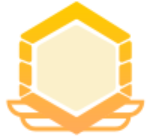 6.0 The description of Combat Quest - Roguelike RPG
The world of magic and heroes, in the genre of rpg games online and roguelike, needs bow masters to protect it.

Bowmasters! An ancient evil has attacked the kingdom!
The princess and last heir to the throne of this land has been kidnapped by monsters from the world of magic.
The fate of the kingdom is now in your hands, assassin! Become the best monster hunter.
Take up your bow and arrows to join the battle royale, descend into the dungeon and complete this arcade quest!

Find your place as a master royal, archer hero and experienced archery master.
Can you survive battles with hordes of terrifying monsters?
Set out on a journey through the battle lands and multitudes of dungeons fraught with danger, where other bow masters heroes have failed before.

You must kill all your enemies and defeat bosses.
Already being an archer and master shooter, you now face the challenge of becoming the king of archery.
Run, shoot, gain experience, upgrade and craft your equipment.

Develop your own unique style by leveling up and choosing skills to beat this epic game and become a legendary assassin.
Explore battle lands teeming with vicious enemies. Run, shoot arrows and grow stronger.
Select an archer hero with your combo choice of skills that will help you defeat dangerous enemies and maybe even their bosses.
Archer must become the best bow shooter, level up skills and survive in battle royale.
Turn their weaknesses to your advantage to ensure your victory.
Upgrade your archery and become the best archer and master royal.

Once you finish shooting and collecting your rewards, put all the treasure you gained during the dungeon raid to good use.
Craft and upgrade your gear to create the right combo of stats and become a monster hunter king.
Select and use talents that suit your playing style.
Be fast: run, dodge and shoot!
Or become berserk as a combat master and go all in with a storm of fire arrows!

Comrade bow masters and lovers of dark fantasy rpg games online with simple controls like in io games!
In this new arcade quest game, you're in for an archery adventure with options to level up. Raid through roguelike style dungeons and explore the world. This RPG game that's has everything!
The controls are simple, like in io games no wifi.

This bow and arrow shooter includes:
● Be a combat master, archer hero, raid the dungeons — a fun and exciting way to spend 10 minutes.
● Difficult battle royale levels, valuable rewards, lots of variety — you'll never be bored.
● A wide variety of bowmasters fighting skills to choose from — can you find the right killer combo?
● A massive world map for your heroes to explore.
● Infinite progress, innumerable locations and lots of dungeon modes.
● Weapons and gear: lots of craft and modernization, and the ability to choose your own set of gear to ensure that you survive.
● High quality 3D graphics.
● Simple controls like in io games.
● Hundreds of monsters and tough bosses.
● Level up in this epic game to reach the status of archer master royal.

Bowmasters heroes! If you're a fan of adventure, fantasy rpg games online or epic games, assassin and monster hunter, then this arcade quest in roguelike style with shooting action is just for you!
Start your hunt in the battle lands kingdom right now!
Prepare your bow and arrows.
Combat master king, you are in for an unforgettable shooting adventure.
Millions of monsters and piles of gold await in this arcade game. Can you survive and collect all the rewards, or will the world of magic take your soul?


https://www.facebook.com/CombatQuestArcher
support mail: [email protected]
——Uploaded by the user
Show More

Category: Action Publisher: ChillBase Requirements: Andriod 5.0+ Publish Date: Sun Mar 19 13:16:23 CST 2023
Show More

Combat Quest - Roguelike RPG 0.35.4 Update
Updated on 

Sun Mar 19 13:16:23 CST 2023

- Fully redesigned hero and gear systems: now heroes are unlocked with special Fragments. Several heroes can support your main hero greatly boosting his combat power.
- Weekly and monthly tasks added to daily tasks. Plus achievements! We know you've been waiting for this!
- New Player Path open to new players with special quests to get you used to the new gameplay. For experienced players, check out the Wanderer Path and Master Path based on your skill level.
Show More

Reviews (0)

Write Review No content~

PlayMods
PlayMods, Play More Fun!

Download
Other Mod Apk Combat Quest - Archer Action RPG(Unlimited Diamonds)
Mod
more Combat Quest Roguelike Archero
Mod
Mod Menu
1.God Mode
2.High DMG
more