 Guess the famous place Apk v3.0
App Name:

Guess the famous place
3.0

for Android

Updated on
Tue May 30 01:28:57 CST 2023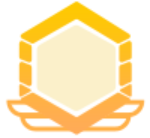 6.0 The description of Guess the famous place
play this famous landmarks quiz on your phone to spend your time off. get this guess the picture quiz from our page. you can also get other trivia guessing game in case you don't really like this game.

we have famous places in the world app for you. do not forget, we had a vast game collection for your phone so, test your knowledge about world famous place to the best of your ability as a travel lover, and you will enjoy your time playing this guess the answer game in your spare time.

landmarks are features of the land or structures that are notable or considered unique. human-made landmarks are impressive structures that were built by humans. these can include recent engineering as well as the remains of ancient cities and architecture. please kindly enjoy this holiday destination app.

natural landmarks include rivers, mountains, and deserts. some natural landmarks are so impressive that in order to ensure that they are preserved for generations to come, they are protected in national parks. so play this world travel game as soon as possible.

landmark literally meant a prominent, and easily identified geographic point used by explorers and globetrotter to find their way back and navigate through an area. this is a very amazing landmarks of the world quiz.

the great wall is one of the seven wonders of the world. it runs in sections over a very long distance across china, today the wall is the most popular tourist attraction in china with more than 10 million visitors per year. so fill your time with this globetrotter game right now.

the grand kremlin palace is part of the kremlin complex and is located next to the red square and st basil's cathedral in russia capital city moscow. the kremlin was once the residence of the tzars. today, it is where the russian president resides. say no more to boring time with this historical sites app now.

the leaning tower of pisa is one of italy's major tourist attractions. the freestanding bell tower of the pisa cathedral was built over almost two hundred years and was finished in 1399. as a world traveller you should play this monument quiz app as soon as possible.

the great pyramid of giza near cairo is one of the seven wonders of the ancient world and the only one of these ancient world wonders which still exists. the pyramids are made of stone and bricks and stand near cairo which is the capital of egypt. so what are you waiting for, get this vacation ideas now.

the taj mahal, which means crown of palaces in the persian language, stands on the riverbanks of the yamuna river in agra in northern india. this is one of the best world landmark. relax and enjoy this world tourist places app now.

machu picchu which means ancient mountain in the local quechua language is a famous site in peru. it is also referred to as the lost city of the incas. so share and ask your friend to get this trivia quiz guess the picture right now.

feature:
- this app is guess the place quiz.
- guess the answer using picture.
- more than 20 levels with over 300 questions.
- reveal the answer by viewing rewarded ads.
- 300 bucket list ideas of world landmarks to visit.
- ask friend to get an answer.
- support both portrait and landscape mode.
- optimize for 18:9 dimension.
——Uploaded by the user
Show More

Category: Trivia Publisher: khicomro Requirements: Andriod 5.0+ Publish Date: Tue May 30 01:28:57 CST 2023
Show More Hide

Guess the famous place 3.0 Update
Updated on 

Tue May 30 01:28:57 CST 2023

- remove billing library and function
Show More Hide

Reviews (0)

Write Review No content~