 Knife Game: Fruit & Vegetable Apk v1.0.3
App Name:

Knife Game: Fruit & Vegetable
1.0.3

for Android
Updated on
Sun Oct 23 03:06:16 CST 2022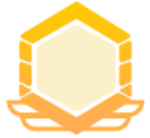 6.0 The description of Knife Game: Fruit & Vegetable
Knife Hit Fruit and Vegetable game.
Knife Hit games have never been such fun and addictive before. In this free game, Knife Hit game throw a knife as if you have a knife in your hand, you get to challenge your knife-throwing skills by hitting the fruit or vegetable and avoiding hitting the obstacles and of course the previous knives.
Become a knife hit master with the knife hit game of precision and accuracy. Throw the knife, hit the target above, and become the greatest Knife Hit. Throw the knife into the target, hit the coins to earn them, and beat the chef or the meal. You only need patience and practice to be a knife-hit master and a perfect knife shooter in this game.
Knife Hit Fruits & Vegetables is an arcade and casual game.

Arcade games:
The arcade game is a genre of interactive entertainment that is generally offered in public places.
An arcade game is a type of gaming machine used in the entertainment industry. Games in this category can be found in recreation centers, museums, and cultural institutions. The games are usually electronic games with electronic scoring and high frame rates.

An arcade game is a video game that was originally played on or kept in an arcade, later in personal video game consoles, and then later on home computers with games playable through emulators.



Casual Games:
A casual game is a video game targeted at a mass market audience, as opposed to a hardcore game, which is targeted at hobbyist gamers. Casual games may exhibit any type of gameplay and genre.
Casual games are a niche form of the broader genre of action, platforming, and puzzle video games.
The casual computer game market is the segment of the video game industry that focuses on games that are inexpensive, convenient, and less complex than mainstream titles. The casual computer game industry includes a broad spectrum of titles that cover a broad range of genres and player experience levels.

The knife hit fruit and vegetable game is the ultimate knife challenge. Use your knife to throw balls into the target, in a rhythm and style to become the greatest knife-hit player in the game.


Knife Hit is a challenging and thrilling game that requires quick reflexes, agility, and bravery to play.

For the past couple of weeks, we've been playing Knife Hit and thought it was so fun that we wanted to share it with the world!

Features of Knife Hit Fruits & vegetable game.
- Easy to use
- Great graphics
- Nice and realistic sounds.
- Free to use.
- Addictive and mind-relaxing game
-Improves and enhances your concentration level
- Simple quick reflex tapping gameplay but really hard to master.

So, if you are looking for an addictive game for throwing knives, download "Knife Hit Fruits & Vegetables" for free on your android device, see how good you are at throwing the blade to the target, and become Knife Master.
Share with your friends and feed them about this fun addictive knife throw and hit game.
——Uploaded by the user
Show More

Category: Arcade Publisher: ReBi Apps Requirements: Andriod 5.0+ Publish Date: Sun Oct 23 03:06:16 CST 2022
Show More

Knife Game: Fruit & Vegetable 1.0.3 Update
Updated on 

Sun Oct 23 03:06:16 CST 2022

Bug Fixes
Show More

Reviews (0)

Write Review No content~