 Mafia Mobile Apk v173.0
173.0

for Android
Updated on
Mon Mar 27 21:24:31 CST 2023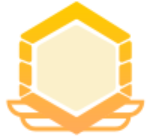 6.0 The description of Mafia Mobile
New Versions including New Contract system with 60 skill levels to unlock.
With only 7 Godfather positions available can you make one of them your own?
** This game has permanent death; you can kill other characters and be killed and will have to start over losing everything accumulated except game Credits and Perks. There is some new player support to protect you initially... Therefore it is suggested to play and cooperate with friends and other players to help ensure your survival. Joining an established crew offers a substantial amount of Defence from player Wacks. **
** Please note: The tag saying "Single player" on mobile devices added by Google is incorrect - this has been noted with Google Help and it should instead say "Multi-player" **
Welcome to Mafia Mobile App, a time based MMORPG with the option to view rewards to get ahead. Commit crimes and start your own crew with real player interactions and real genuine consequences... but be careful who you trust... one wrong move and you might find yourself in jail or even the obituaries! Set in America during the 1920-30's while crime and the Mafia was rife. Join up and start your family bloodline now.
Initially you will have some starting questions, these will help determine your character's attributes.
All crimes and interactions will help mould what your character will be capable of.
Visit, Extort, Burgle and Protect the businesses in your city and even Raid your Rivals!
Team up with FIVE of your closest Mafioso friends and pick one of 65+ Different Organised crimes with massive payouts and different skill requirements involved.
Ranking requires minimum time requirements with Godfather being a minimum of 150 days as well as experience from commiting drug deals and various crimes, breaking your friends out of jail... You will be required to join a crew to survive which will come with taxes tribute requirements set by your crew's structure... or Rank up to Mademan, Head out on your own and start your own crew... collecting tribute from your crew of Mafioso friends...
Beware don't expect to go wacking a Don without putting in the training effort.
Contains Daily Rewards $200k+.
Please note this game is still in development.
This game requires an internet connection to play as it is a multiplayer game.
Bugs can be reported in-game by mailing the character HelpDesk or speaking to an Admin on our Discord server.
Alternatively, bugs can be reported to:
[email protected]
——Uploaded by the user
Show More

Category: Role Playing Publisher: Indigo RS Developments Requirements: Andriod 5.0+ Publish Date: Mon Mar 27 21:24:31 CST 2023
Show More

Mafia Mobile 173.0 Update
Updated on 

Mon Mar 27 21:24:31 CST 2023

Bug Fixes
Show More

Reviews (0)

Write Review No content~