 Police Dog : City Subway Crime
Unlocked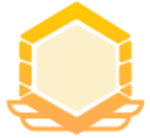 6.0

MOD Info :
To unlock all levels. The description of Police Dog : City Subway Crime
Unlocked
Metropolitan City Subway security is on high alert. Control Police Dog to chase, attack & catch criminal. Make survival difficult for gangsters, robber, thieves and illegal smuggle. Rescue city subway train station from illegal crime. Navigate the police dog while the animal sniff its way to the criminal creeps. Secure tourist, passenger & travelers from criminal invasion. The professional cop dog has been trained to sniff the gangster and wipe away crime missions. The subway security is in your hands now. Work with the police troopers and crime fighter squad against the survival of underworld mafia invasion at the train station. Look for theft weapons, bomb explosives or wanted criminals at cargo terminal, lobby and luggage clearance area. Play dog simulator as a trained German shepherd to chase and hunt down bad guys in this adventure packed game.You would love to play City Subway Crime Police Dog. Playing a police cop dog to sniff around searching, chasing and attacking criminals at city subway for security is even more interesting. Make use of the navigator arrow hints to track, chase, trap and catch the criminals along with the security cops. This deadly dog is a smarter detective spy. Special wildlife trainer has been monitoring its thrilling speed, wild attacks and crazy dives to ensure the criminal does not escape the defense lines. City Subway Crime Police Dog is an action packed survival game for action game lovers. Help police official trace suspects. The bomb disposal squad is working along with the cops and police dog to secure subway. Don't let the trapped terrorist escape and hide in dark. Fulfill your duty and run fast. There is a train terminal and a subway inside the city airport for tourist too. The gangsters, robber and terrorist can smuggle bomb easily from the subway train station. They can easily reach the airplane, hijack it and make the passenger hostage. You need to be alert all the time. Keep moving your cop animal all around the subway, train station, cargo plane terminal and lounge to stop theft and smuggle. It's a survival game! Diffuse a bomb well in time if you want every body alive. The officials have been ordered to shoot the crazy group of gangsters dead on sight. They may have to be careful while shooting on crowded places. Don't let the clever gang break the law & outrun your security in City Subway Crime Police Dog. City Subway Crime Police Dog features:√ Trained German Shepherd (an active runner) animated dog simulator√ Challenging & addictive missions against crime survival√ Run, chase and attack criminal√ Sniff around for clues to catch the enemy terrorist√ Assist Police officer and commander for high alert security√ Ensure safety for subway & train station even in darkness√ Realistic crime scene and dog simulation√ Drag your finger on the screen to move fast, run, jump and kill terrorist√ Search the strangers with the help of clue on tracks√ Look for bomb or explosive√ Drive train to another city station The wild dog patrol around, dash and dives at mad robbers men, let them fall on the floor until the arrival of officers who then take them into custody and drive them to prison. You would love the adventure and extreme entertaining experience in this rescue mission.
——Uploaded by the user
Show More

Police Dog : City Subway Crime
Unlocked
1.5 Update
Show More

Category: Simulation Publisher: Nation Games 3d Requirements: Andriod 5.0+ Publish Date: 05/08/2022