 Stickman Fight: Ragdoll Hero Apk v0.2.9
App Name:

Stickman Fight: Ragdoll Hero
0.2.9

for Android
Updated on
Wed Mar 01 09:50:07 CST 2023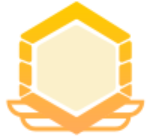 6.0 The description of Stickman Fight: Ragdoll Hero
Welcome to Stickman Backflip Killer! Broken bones games are here! Destroy stickmans using your parkour skill, weapons, and slow-motion effects! There are presented unique stick heroes with their own characteristics, and you can combine them with weapons to kick stickmans on people playground in this Stickman Battle & Dismount. If you like ragdoll games - you will be fond of this Stickman Backflip!

Upgrade your outfit, parkour, and backflip skills, choose your stick hero and buy weapons to fight stickman. Become a legendary stick hero in the world.

Are you looking for a henry stickman game? Do you want this game to have stickman parkour, dismount, playground elements, and stickman battle? We are here! Our Stik Hero Fight Ragdolls is just about stickman games fight with broken bones, dismount, and parkour games components, where you are a killer!

Features our Stickman Dismount & Broken Bones Games :
Realistic active-ragdoll physics in the style people playground
Unique ragdoll weapon system for total stickman destruction
Slowmotion effects like in stickman shooting games
Variety of choice heroes
Dynamic gameplay, as in real stickman games fight
Different game modes
Customizable outfit system
Upgradable stick hero ragdolls abilities
Unbelievable stick man battle
No wifi game - our stickman ragdoll: broken bones & gorebox allows you to play offline, and no need wifi to work
Multiple levels - pass them step by step to crush the anger of stick
Fascinating graphics like in stickman dismount 2 & break me totally stickman
The atmosphere of death and gore, where the main character - henry stickmin - killer who has to break bones with stickman gun using parkour skills and ragdoll physics
Parkour elements


How to play our Stickman Battle & Ragdolls:

With highly realistic ragdolls physics, the player controls stick hero with a Joystick to move and attack the enemy.
When the enemy has a weapon, skillfully shoot from the stickman gun before they attack you.
Avoid stick men attacks! Broken bones will lead you to victory.
Winning combat earns you coins, which you may use to unlock more skills, new heroes & weapons like in all ragdoll fighting games.

If you are the fun of stickman games rope swing, kick the buddy 3, toribash and anger of stick - then you need to join stickman ragdoll fighter!

Stick Hero Ragdoll Fight Parkour is a kind of ragdoll game in the style of people playground and stickman dismount. In this stickman ragdoll fighter, you are a killer. You have to pass levels and fight stickman using your parkour skills and elements of people playground. But don't forget to choose your hero! Do you want to kill time? Have nothing to do? Our stickman ragdoll fighter is just like that!

Two main gore modes are presented - Parkour Mode with backflip elements and Killer Mode. You will break bones like in stickman dismount; the only difference is that you break bones of your enemies! In parkour mode - you must reach the finish flag to complete the level with rag-doll physics. In killer, your goal is to destroy all stick men using stunts and weapons.

Based on a physics-based ragdoll fight, stik figures interact realistically with each other & the environment. Unlike other stickman games, your limbs have a physical presence in the game while still giving your stik man fast responses to your inputs. You need to make a stickman battle like in turbo stickman ragdoll playground 2! You can use a stickman gun to kill them!

Virtually relieve stress with henry stickmin & gorebox! Get ready to remove your stick men and their obstacles with distinctive features. Fight stickman & Backflip tsrp 2 deserves to be one of the most rewarding stick man games ever.

Creatures presented in this Stickman Ragdoll Fight Parkour do not have similarities with humans and are fictitious. This stickman game, in any case, does not call for violence in any manifestation.
——Uploaded by the user
Show More

Category: Action Publisher: stas Requirements: Andriod 5.0+ Publish Date: Wed Mar 01 09:50:07 CST 2023
Show More

Stickman Fight: Ragdoll Hero 0.2.9 Update
Updated on 

Wed Mar 01 09:50:07 CST 2023

- Upgraded engine version
- UI Layout fixed
- Tutorial Fixed
- Bug fixes
Show More

Reviews (0)

Write Review No content~