How to Create a Beautiful Kitchen in Minecraft

Ivy

15848

2022-11-17
The kitchen is where we cook and eat. It is a special functional area in the house. So, if in minecraft MOD APK, how do we build a kitchen? Are there any ideas and tips for creating a kitchen?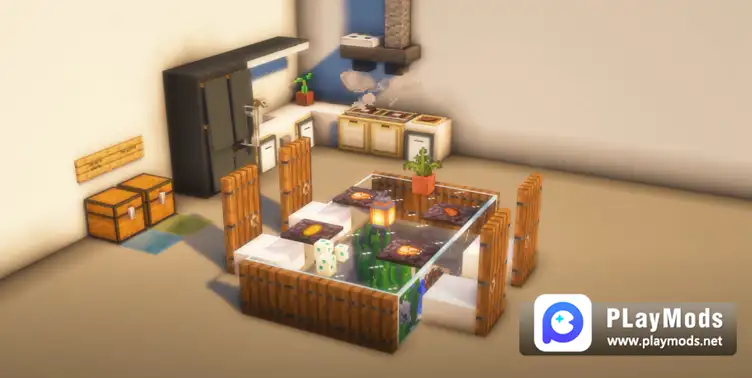 There are many styles of minecraft kitchens on the Internet, but these kitchens only show you a finished work, without telling you how the overall decoration of these kitchens is designed and how the furniture is made. So we found a video showing you every part and furniture of making a Minecraft kitchen. You can slow down the playback speed and learn along with it.
minecraft kitchen stove
A stove and a chimney are required to make a cooktop. First dig a block into the ground to place the fire, then use a smoker to get the smoke out of the stove. The cooker hood is made with a hopper, and then a long chimney pipe is used to discharge the waste to the outside. Add a side door to your cooktop and it doubles as an oven!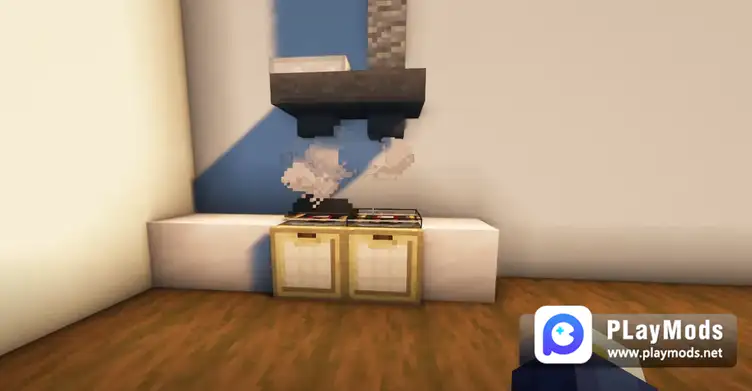 minecraft kitchen refrigerator
The refrigerator is the hardest piece of furniture to craft in the entire Minecraft MOD APK kitchen. Because its function is to drop the food when you press the button. We need to bury redstone traps in the ground or in the walls, and make sure the refrigerator looks good and looks like what it is. You can refer to the redstone circuit that YOUTUBER installed in this video, or you can make a better and more flexible circuit yourself.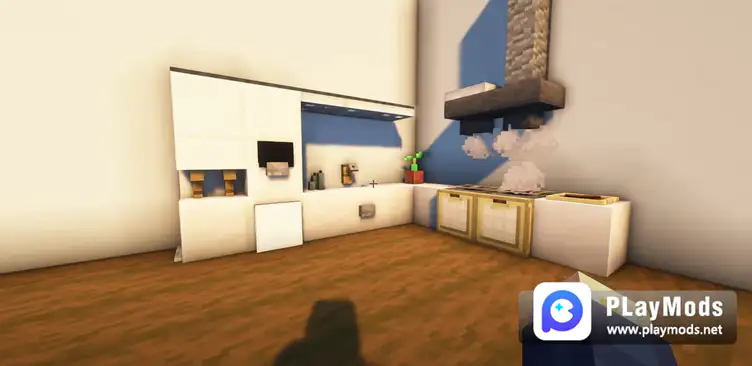 minecraft kitchen sink
A complete kitchen cannot be without a sink, because we need to wash dishes and vegetables in it. It is not difficult to make a pool in minecraft MOD APK. Just use half of the stone to make the shape of the pool, and then install the part like a faucet.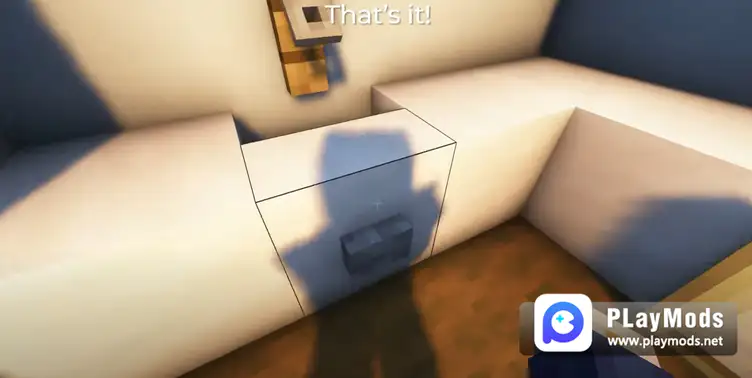 minecraft kitchen table
Although for some families, the dining room and kitchen are separate, that is, the dining table is not placed in the kitchen. But due to the limited space, what we are going to learn today is the table set in the kitchen. It can be said that the creativity of this dining table is the biggest highlight of this video. This is a fish tank dining table, it is made entirely of glass. One can appreciate the fish and aquatic plants in the water while eating. Do you like this creative idea? You can also make a fish tank table in minecraft MOD APK.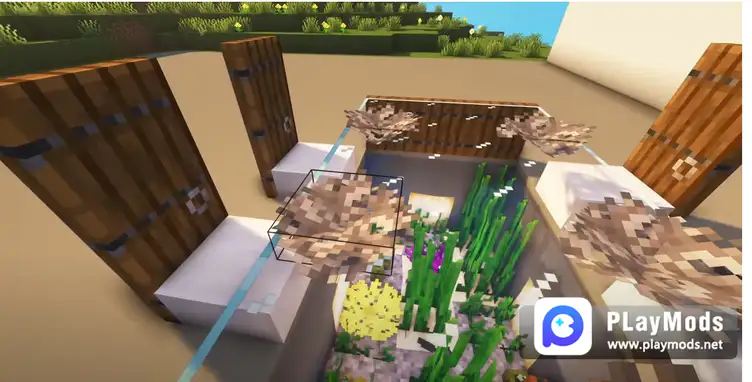 More details are in www.playmods.net