Toca Baca and Miga Town and My Town Comparing Little Baby's Story

Ivy

7068

2022-11-18
Among the many educational games, there are several games that are loved by the majority of children and parents. They are Toca Life World MOD APK, Miga Town MOD APK and My Town MOD APK. In these virtual children's dollhouses, children can interact with the whole world, learn about various things, recognize some common objects and understand their functions. The gameplay is the same, but there are differences in the specific graphics and details.
Let's take a look at the stories that happened to the little babies in these three games today.
Babies in Toca Life
A baby in Toca Life World MOD APK has just been born and his mother is very happy. The mother and son fell asleep under the care of the nurse. But the evil witch sneaked into the hospital while they were asleep, soothed the baby with a pacifier and took him away. In the witch's spooky house, she uses various potions to turn the child into a green demon.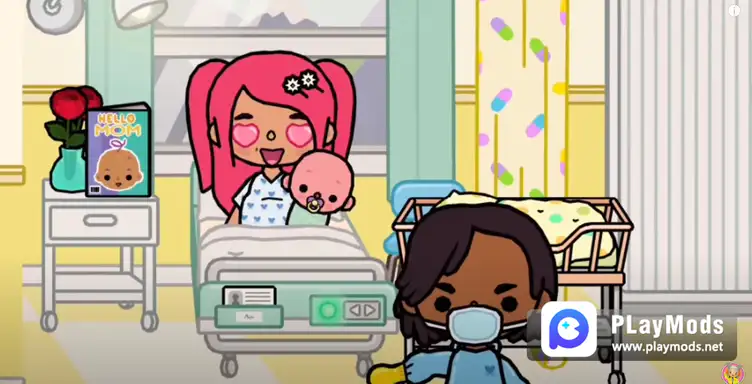 When the mother woke up and found that her child was missing, she was very anxious to find a nurse and the police to find her missing child. They found out through surveillance and some clues. The child was taken away by a man in black, who is the evil witch. They came to the witch's house, and at first, the mother thought that the human bones in the huge pot belonged to her own child, so she cried bitterly. But luckily, her child wasn't killed, just turned into a demon. Finally, mother and son recognized each other, and they lived happily together again.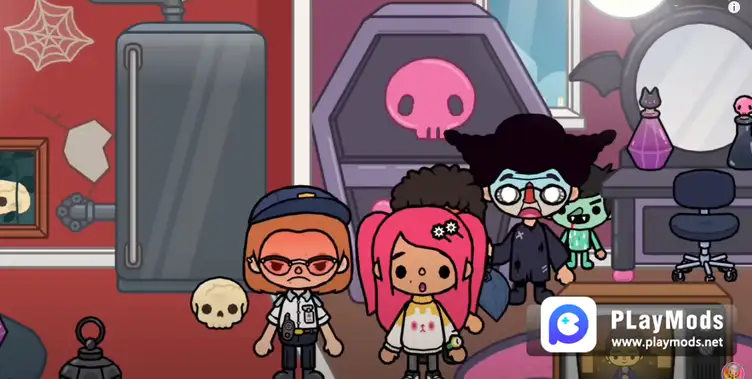 The baby in Miga Town
In the hospital in the Miga town MOD APK, a couple is taking care of their child. After feeding the babies, the father decided to take one of the babies out to play. They first came to the Ice and Snow Park, where they met the Butterfly Elf. The Butterfly Elf likes cute babies very much and wants to play with them. So, they took pictures with penguins and seals, and went to kindergartens and sports stores to play. For the baby, everything in the town of Miga is so fresh.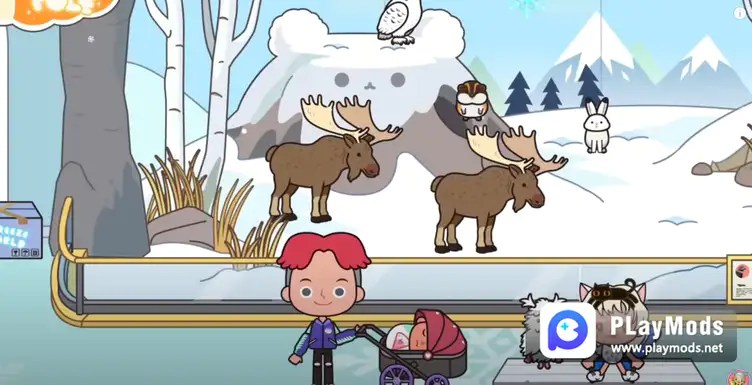 Babies in my town
The couple inMy Town MOD APK has twins who are respectively a boy and a girl. What the mother usually does is taking care of the children. She took her children to the park to play. There are slides, trampolines and other amenities in the park, but the best thing is that there are a group of friends who can accompany her two children. Then the mother took her child to the clothing store and kindergarten. There are a lot of interesting things to interact with in these scenes.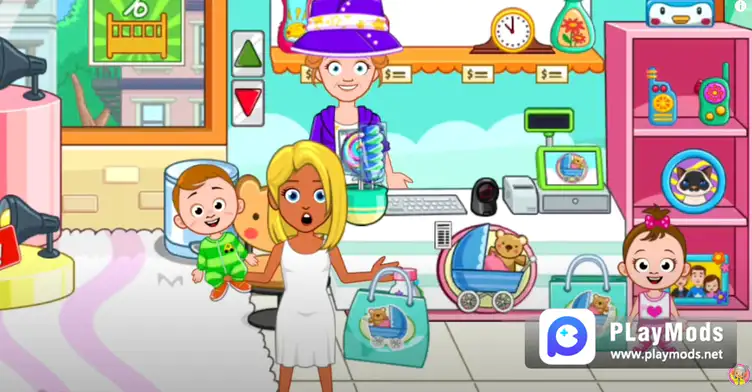 So, which game's baby story do you prefer?
More details are in www.playmods.net