What if Pikachu Changed to Other Attributes?

Ivy

7211

2022-11-10
Pikachu is one of the most popular Pokémon in Pokémon anime and games, it is an electrical mouse. We're all all too familiar with the image of Pikachu. Its bright yellow body, long pointy ears, and red cheeks that store electricity are its hallmarks. Of course, its long lightning-shaped tail is also a major symbol the electric-type Pokémon. Pikachu grew up with countless children, and until now, we can still see Pikachu in many Pokémon games produced by Nintendo. Have you ever played any of these Pokémon games? If you haven't played it yet, we have links to these games for you. Download the game and play with Pikachu and other Pokémon!




Pikachu is really cute and almost no one dislikes Pikachu. However, have you ever wondered how Pikachu's form would become if it could change into other attributes like the normal Pokémon Eevee? So, let's take a look at the creativity of YOUTUBER :shin art.
Water Pikachu
Water Pikachu has the characteristics of a fish, it has fins on its neck and back as decoration, and water drop patterns on its forehead and ears. Because it is a water-type Pokémon, its color is blue. Its character shows the tranquility of water, and its ears droop because of the gravity of the water, making it very docile. And, what does the water Pikachu look like in your heart?
Grass Pikachu
Grass Pikachu's main hues are green and brown, just like the colors of trees. Its ears end in the shape of leaves, while its tail becomes a brown branch with two lovely leaves. Therefore, grass Pikachu can hide their whereabouts well in the bushes. It is lively. Do you like this Pikachu?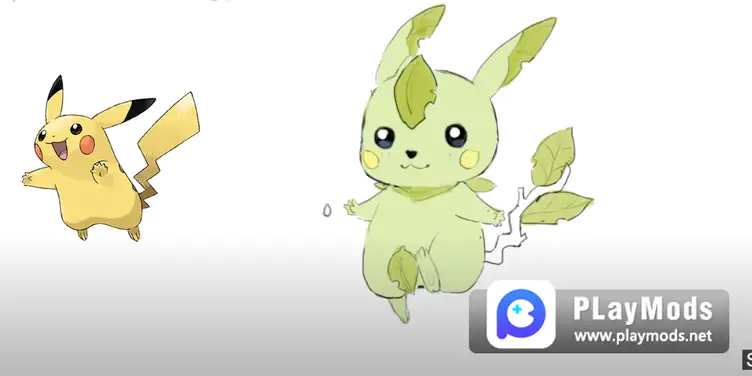 Fire Pikachu
Fire-type Pikachu shows the enthusiasm and exuberance of fire. Its main colors are red and yellow. Its tail and ear tips are full of flame-shaped fluff. And it has the characteristic yellow color of the flame. Fire Pikachu makes people feel very warm, and in the cold winter, as long as you get close to it, it can dispel the cold for you. It has a flame mark on its forehead, proving it is a Fire Pokémon.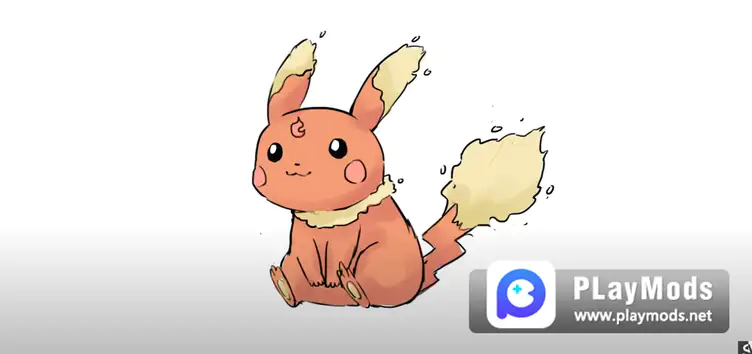 Dark Pikachu
The design of Dark Pikachu refers to the style of the Moon Elf (Dark Eevee). It features a black body and moon halo markings. Its tail also changed into the shape of the moon. Isn't this Pikachu very cool?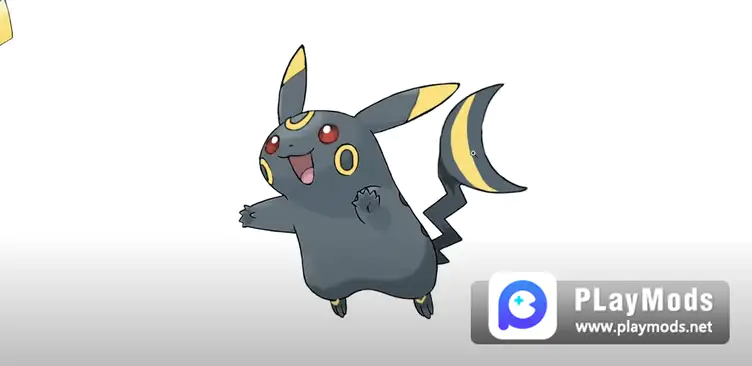 More details are in www.playmods.net