 Final oath Mod Apk v7.2.16
7.2.16

for Android
Updated on
Wed Sep 08 18:41:54 CST 2021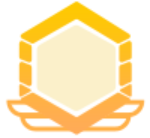 6.0 The description of Final oath
"At the end of the day, will you still guard the vow you made with your soul?"
The iron hooves of the demons have ravaged the Ain continent for five hundred years. The gods have fallen one after another, and the dark age of civilization is coming, but the light of hope will never be extinguished. Human race youth Roland led all races to revolt. The young hero sealed the demon god with the power of life, and the light of peace finally came again.
However, peace is always short-lived. Decades later, the unnamed evil quietly invaded, and the daily peace collapsed. In order to chase his elder brother's back, the young Simon embarks on a fateful journey to find the truth. And when the final moment comes, how will the boy choose...?
And you, the adventurer, will embark on this unknown road with the young man: crush the right-hand coveted throne's ambition, recover the lost daughter of the royal family; break the curse of eternal night magic, and fight the elf princess against the demon-sworn ; Witness the young Queen of Sky City standing up to protect the homeland............
In the end, you will raise the sword in your hand and fight for the pledge in your heart. Use all your strength, wisdom and courage to uncover the truth hidden in the truth.
——Uploaded by the user
Show More

Category: Role Playing Publisher: WHWL Requirements: Android 5.0+ Publish Date: Wed Sep 08 18:41:54 CST 2021
Show More Hide

Updated on 

Wed Sep 08 18:41:54 CST 2021

Bug Fixes
Show More Hide

Reviews (0)

Write Review No content~