 Fishing Hook Mod Apk v2.4.5 (Unlimited Money)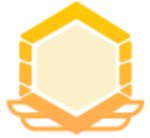 6.4

MOD Info :
Unlimited Money The description of Fishing Hook
Unlimited Money
Introduction of Fishing Hook Mod Apk
Fishing Hook Mod Apk is a casual fishing game. You need to drive into the sea with a boat and go fishing in different sea areas. You can catch normal marine fish, but there are also chances to catch turtles, dolphins, sharks and even whales. What the Fishing Hook Mod Apk tests is your patience: if you pull the line at the most appropriate time, consuming the fish's energy, finally you will get this big fish.
How to Play Fishing Hook Mod Apk
In Fishing Hook Mod Apk, the fishing rod is your weapon in the fight with the fish. This game test your skill and intuition to great extent. When you tap the screen to press the button, the line will be pulled.So the hook linked with fishing line will cause damage to the fish, and the fish will be brought over by this pull. Clever use of the tension gauge to pull the line at the right moment will greatly reduce the distance between you and the fish. When the fish is closer, you are more easy to get it. Plus, if you use challenge fish as bait, you will catch bigger and more expensive challenge fish.
Features of Fishing Hook Mod Apk
Fishing Hook Mod Apk is a game that take up little phone capacity. Moreover, players can play it offline. In addition, a major feature of Fishing Hook Mod Apk is tha its unlimited money can be spended by players to buy better fishing equipment at will for fishing activities.The game supports 16 languages, players from most countries and regions in the world can play it without language problem. At the same time, the achievement and ranking system also make the game more interesting, you will be able to PK with your friends to see who catches more fish. In a word, Fishing Hook Mod Apk is such a game that allows you to experience the fun of fishing.
If you still like fishing games like this, you can also try Aquarium Land Mod Apk.
——Uploaded by the user
Show More

Category: Casual Publisher: mobirix Requirements: Android 4.1+ Publish Date: 11/10/2022