 Hello Neighbor: Nicky Mod Apk v1.3.0
App Name:

Hello Neighbor: Nicky
1.3.0

for Android
Updated on
Sat Mar 18 21:02:33 CST 2023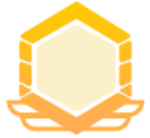 6.0 The description of Hello Neighbor: Nicky
Introduction of Hello Neighbor: Nicky Mod Apk
Hello Neighbor: Nicky Mod Apk is a scary survival game. Nicky Roth is the name of a little boy who is 12 years old. He was playing football near his neighbor,Mr. Peterson's house, when he heard loud screams from his children. He think this is skeptical because there is a rumor that Mr Peterson was a ruthless killer.So, in order to find out the secret hidden in the house of Mr. Peterson, our protagonist Nicky Roth will infiltrate Mr. Peterson's house to investigate. What untold secrets are hidden in this scary neighbor's house?
How to play Hello Neighbor: Nicky Mod Apk
Hello Neighbor: Nicky Mod Apk is a survival game with both puzzle solving and adventure elements. It includes several functional operation buttoms: jump buttom, grab item buttom, and throw item buttom. Through the jump buttom, the player can jump to a height, turn over a window, etc. The grab item button can pick up items. At the same time, this game also has a carry item function, which can carry up to four items at a time. And the throw item button can not only drop items, but also throw items out as weapons.
Players can use various props flexibly, such as using magnets to obtain iron products in high place, and using wrenches to install and remove screws. Take advantage of the ability to carry four items with you, and make the best use of each item.
In Hello Neighbor: Nicky Mod Apk, Mr. Peterson will not let you infiltrate his home, so be cautious about his detection. He may place traps on the route you were walking before, or when he sees you he will chase you. All you have to do is tactfully avoid his detection and use various props to protect yourself. You can even set up traps to get him hit.
Features of Hello Neighbor: Nicky Mod Apk
Hello Neighbor: Nicky Mod Apk's graphics and maps are well made. Players will explore in the neighbor's growing house, unlocking larger and more mysterious spaces and discovering more secrets in the process from reality to magic. Compared with other horror survival games, Hello Neighbor: Nicky Mod Apk has more magical elements than horror elements, and is more suitable for younger children to play. At the same time, some players think that the game lacks logic in the plot. But overall, Hello Neighbor: Nicky Mod Apk is a pretty good scary survival game.
If you want to further experience the charm of survival horror games, please try Evil Nun 2 Mod Apk.
——Uploaded by the user
Show More

Category: Casual Publisher: tinyBuild Requirements: Andriod 5.0+ Publish Date: Sat Mar 18 21:02:33 CST 2023
Show More

Hello Neighbor: Nicky 1.3.0 Update
Updated on 

Sat Mar 18 21:02:33 CST 2023

Bugfixes and stability improvements
Show More

Reviews (0)

Write Review No content~

PlayMods
PlayMods, Play More Fun!

Download
Other Mod Apk Hello Neighbor: Diaries
Mod Menu
Mod Menu:
1、Neighbors won't move
2、can keep jumping
3、You can experience all the content of the game
more