 Need for Speed™ No Limits Mod Apk v7.2.0 (No Ads)
App Name:

Need for Speed™ No Limits
7.2.0

for Android
Updated on
Wed Oct 25 17:18:42 CST 2023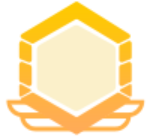 6.2

MOD Info :
No Ads PlayMods Space Features
PlayMods is committed to developing gaming auxiliary tools for users

Cheat Engine


Speed Hack


Auto Clicker


Spilt Screen


Rotate Screen


App Cloner
The description of Need for Speed™ No Limits No Ads
Introduction of Need for Speed™ No Limits Mod Apk
Need for Speed™ No Limits Mod Apk is a racing game specially built for mobile devices. In this cool racing game you will engage in underground street racing where you will find a balance between speed and control in a chaotic race. As you beat your competitors, your prestige increases, allowing you to compete in more races and customize more cars. Various supercars are present in this game, such as various cars from Bugatti, Lamborghini, McLaren brands. This game is the best among racing games, it can definitely satisfy your need and realize your dream of driving a supercar.
How to play Need for Speed™ No Limits Mod Apk
Need for Speed™ No Limits Mod Apk, as a typical racing game, concentrates various gameplays of racing. Steer the car with your left hand, brake and accelerator with your right, and you'll hit the streets of Blackridge. You'll speed up jumps and around debris, into traffic, against walls, and through high-speed Nitro Zones. There will be a race between you as you clash with local staff and local police.
Features of Need for Speed™ No Limits Mod Apk
Need for Speed™ No Limits Mod Apkgives you a virtual garage where you can put the cars you want in reality, from Bugatti, Lamborghini, McLaren, Pagani, Koenigsegg, Hennessy and other manufacturers. Then use our in-game customization system at locations like the Mod Shop and Black Market. We'll give you over 2.5 million custom combinations. There are more than 1000 games waiting for you to challenge. The physical parameters set by Need for Speed™ No Limits Mod Apk make driving more realistic, you can even feel the weight of the car, you will experience the feeling of driving a sports car. Driving your favorite sports car, speeding in high-definition pictures, dynamic scenery and the process of constantly surpassing other vehicles will make you linger.
If you also like similar games, we recommend you to play Tuning Club Online Mod Apk.
——Uploaded by the user
Show More

Category: Sports Publisher: ELECTRONIC ARTS Requirements: Android 5.0+ Publish Date: Wed Oct 25 17:18:42 CST 2023
Need for Speed™ No Limits No Ads 7.2.0 Update
Updated on Wed Oct 25 17:18:42 CST 2023

Enter the spooky season in Bloodridge! In this update:

- Race against Vampires in the Immortal Majesty Special Event. Win a Pagani Utopia if you succeed!
- Prove your skill and win a beautiful, sleek Ferrari in the Proving Grounds: Ferrari 250 GTO Special Event!
- Recall the rise of Paradyne with two new Vault Events.
- Earn two spooky Car Wraps through Missions!
- Enjoy two Flashback Events: Utter Madness and Eclipse!

We hope you enjoy the update. Get racing now!
Show More

Reviews (0)

Write Review No content~

PlayMods
PlayMods, Play More Fun!

Download