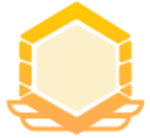 6.0

MOD Info :
Unlimited Currency The description of Nuke City
Witness the beauty of this city destruction game powered by Unreal Engine. With fun and cartoon graphics and physics, this game provides visual pleasure of destroying the city and fun and addictive gameplay.
You are controlling a tank with a devastating cannon. Your goal is to cause as much damage as possible in the city. Destroy all buildings-the more you destroy, the better! An immersive arsenal of weapons is at your fingertips-missiles, nuclear weapons, mortars, landmines, space lasers and more! But please note that enemy tanks are patrolling the city, if you approach, they will attack you without hesitation. Make sure to upgrade your tank for best protection and maximum firepower!
——Uploaded by the user
Show More

Show More

Category: Role Playing Publisher: WHWL Requirements: Android 5.0+ Publish Date: 05/01/2021