 Pou Mod Apk v1.4.105 (Unlimited Coins)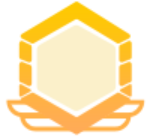 7.0

MOD Info :
Unlimited Coins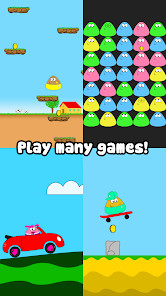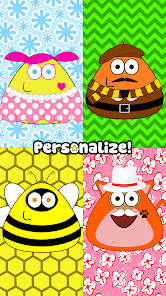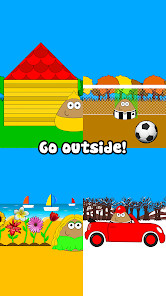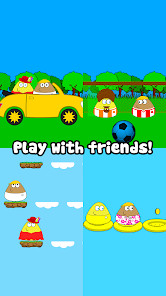 The description of Pou
Unlimited Coins
Introduction of Pou Mod Apk
Pou Mod Apk is a mobile virtual pet game developed by Paul Salame. Pou is an alien character in the game, similar to a triangular pile of poo, and also like a potato. Are you capable of taking care of your alien pet, feeding it, cleaning it, and playing with it? There are also various in-game mini-games, or networked multiplayer games with other players' Pou? Play games and collect coins in the game room! Experiment with potions in the lab! Customize the look of Pou! Try new outfits, hats and glasses! Customize the wallpaper for each room! Unlock achievements and special items! Visit and play with your friends! Talk to Pou and listen back!
How to play Pou Mod Apk
The gameplay of Pou Mod Apk is very interesting. You need to feed, clean your Pou, and at the same time, it will exercise or go to sleep. There are mini-games inside the game, you can earn coins to unlock achievements, buy clothing, decorations, and change the game environment and raise pets. Watching your Pou grow up is a fun and healing process. You can also visit other Pou's and play multiplayer games with them over the Internet.
Features of Pou Mod Apk
The pets of Pou Mod Apk are simple but impressive, Pou attracts many players with its cuteness. Various interactive activities and fun mini-games make this game full of charm. In addition, the multiplayer mode allows you to meet more friends through this game. We unlocked the unlimited gold feature of this game for you, you can unlock different wallpapers and outfits at will to suit your unique taste. There are user accounts in the game, the state of the game progress can be saved and backed up, and if the device is cleared, the game progress can continue the game progress by logging into the user's account.
If you also want to play similar games, we recommend you to play My Talking Tom Mod Apk.
——Uploaded by the user
Show More

Pou
Unlimited Coins
1.4.105 Update
Scene: Chocolate! ^_^
Wallpapers: Patterns 6! ^_^
Outside Scenes: Ice, Desert & Volcano! ^_^ (By OesKy)
Hat: Headphones! ^_^
Eyeglasses: Lovely! ^_^
Wallpapers: Valentines! ^_^
New Shoes! ^_^
Police Outfit & Hat! ^_^
Cheaper Outfits & Hats! ^_^
Ghost Halloween Outfit! ^_^
Witch Dress Outfit! ^_^
Witch Hat Colors! ^_^
New Food!^_^
Game: Connect 2!^_^
Pou & Pet: Mask!^_^
Outfit: Superhero!^_^
Sorry for late updates, we're STILL working on something BIG! ^_^

http://help.pou.me
Show More

Category: Casual Publisher: Zakeh Limited Requirements: Android 4.4+ Publish Date: 17/09/2022