 RDWC(no watching ads to get Rewards) Mod Apk v1.0.1
App Name:

RDWC(no watching ads to get Rewards)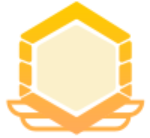 6.0

MOD Info :
no watching ads to get Rewards The description of RDWC(no watching ads to get Rewards)
You think you've done it once?
I want to quit my job and live with a cat!


Let's help the devil and spend a warm old age with the cat!
Show off your style and skills!


# Synopsis 🐱
Son, what the hell are you doing? I'm succeeding to the throne, Father!
If I knew my son's farming would go bad, I would've quit the devil and become a farmer!
Retired demon king wants to live quietly with a cat!
But his son won't let him do that!


# How to play 🎲
1) Decide the order of the dice!
2) Choose the dice you won't roll!
3) Pray for the success of the dice!
4) Roll the dice!
5) Defeat the monsters!




There's never been a game like this before!
It's a game of luck using dice!
A new concept of turnstile dice with strategies and luck!


Silver margosal cheers for your "luck" retirement.
Three seconds to save the cat with the devil! (3,2,1,2,3)
——Uploaded by the user
Show More

RDWC(no watching ads to get Rewards) 1.0.1 Update
A beautiful life story of the devil dreaming of a happy retirement. Roll it now!
Show More

Category: Casual Publisher: Sample games Requirements: Android 5.0+ Publish Date: 20/07/2021